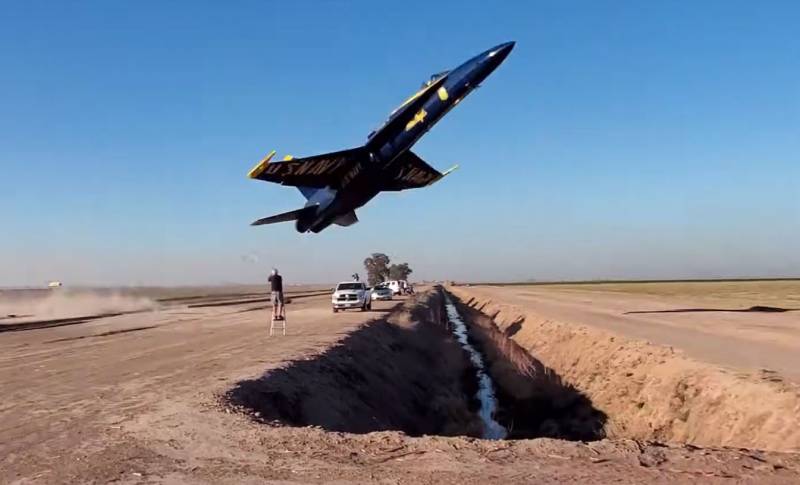 The network discusses a video that captures the flight of an American fighter at a very low altitude.
The frames below show how spotters (people specializing in filming
aviation
) prepared in anticipation of the flight of the aircraft. Someone took off the ground, someone climbed on an impromptu elevation in the form of a stepladder or the roof of a parked car.
The pilot decided to create for the spotters the maximum effect of "immersion" - literally falling asleep with dust and sand. The aircraft flew at high speed, starting to climb just a couple of meters from the heads of those who carried out extreme video shooting.
The real sandy cloud literally covered the place from which the fighter was shot.
We are talking about training flights at the El Centro training ground in California, USA.
According to some reports, the fighter, who was in the frame, enters the park of the aerobatic team "Blue (heavenly) angels."
It should be noted that often spotters find themselves in places where filming becomes life-threatening. In this case, everything looked that way.
The Blue Angels aerobatic team currently uses the F / A-18 Hornet aircraft.