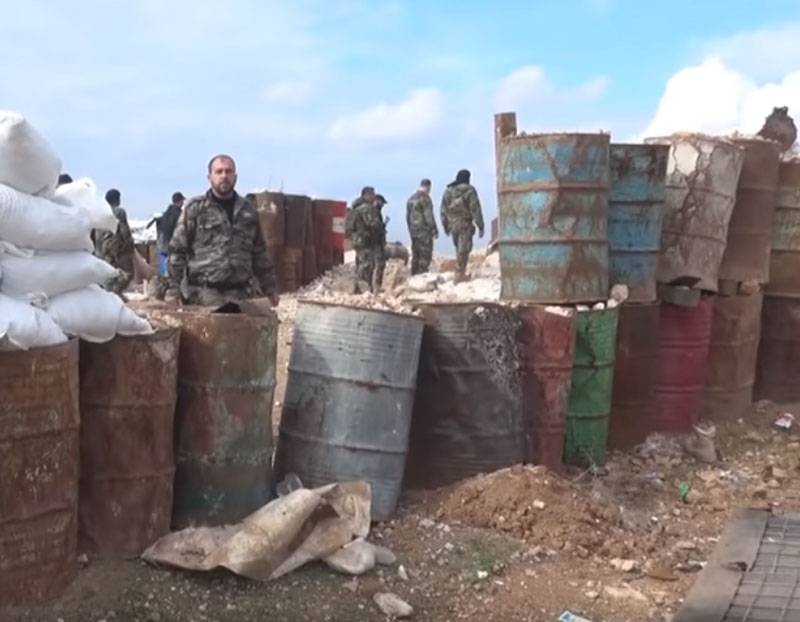 The Syrian army decided the main efforts in the west of the country to focus on taking control of the M5 highway, which from Aleppo through Serakib and Maaret al-Nuuman runs virtually across the country - to Damascus and further to the southern borders. Artillery and
aviation
Syrian forces managed to increase the ledge north of Serakib and west of the country's largest city - Aleppo.
At the moment, under the control of the SAA in Idlib and Aleppo, there remains a section of the M5 road with a length of less than 25 km. This is a section from the western sector of Al-Rashidin to the Al-Qusanbiyah region. At the same time, an important transport hub in the Az-Zarba region remains under the control of the militants, where, in addition to several roads, the railway runs from Aleppo towards the Mediterranean regions of the SAR.
Against this background, Turkish troops continue to cross the border unauthorized. A new convoy of Turkish troops and equipment is moving from the village of Reyhanli towards the administrative center of Idlib province. Currently, the Turkish convoys have passed the settlement of Sarmada in Idlib, continuing to move south.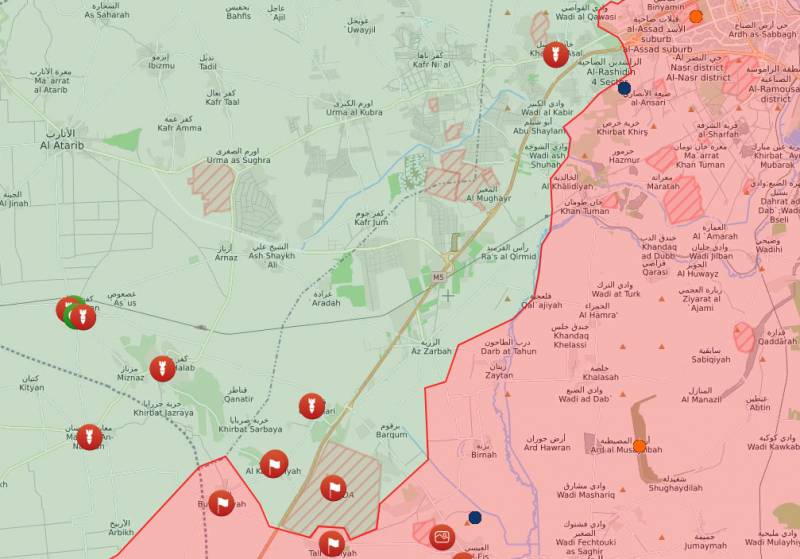 M5 site, which remains under the control of militants
Meanwhile, in recent weeks, several Turkish "observation" posts have appeared on the territory controlled by the SAA. These are the posts of Tel-Tukan, Al-Eis, Maar-Hitat, Surman. Ankara's supply of supplies to these Turkish posts was no longer possible without direct agreement with the Russian side.