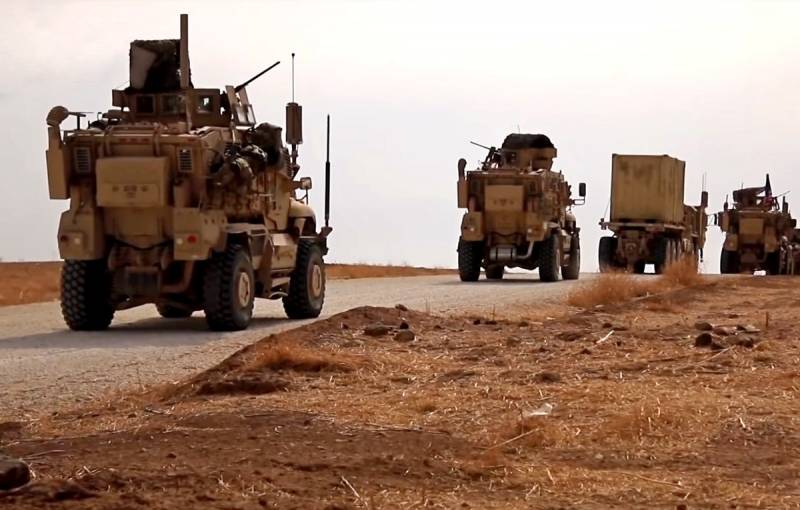 The US military in Syria began construction of two more new bases in the northeast of the United States near oil fields. This was reported by Turkish media with reference to Syrian sources.
According to Anadolu news agency, one of the military bases is being built in the Tel Birak area of ​​Hasek province, and Americans are delivering construction equipment and materials from neighboring Iraq. They plan to create a second military base on the basis of the former Kurdish fortifications in Deir es Zora, built to control oil production.
According to available information, the construction of two new military bases is necessary for the Americans to block the path of the Russian military to the Rumeline region, which is one of the main oil production centers in Syria.
It should be noted that 90% of oil in Syria is extracted precisely on the eastern bank of the Euphrates, where the richest deposits are located. Currently, they are all under the control of the United States and the Kurdish units of the Syrian Democratic Forces (SDS).
Earlier, the head of the Pentagon, Mark Esper, said that the United States will protect oil fields from the capture of the Islamic State by terrorists (banned in Russia) and will be ready to strike in response to attempts to seize them.
According to the Russian Ministry of Defense, the United States illegally extracts oil and exports it outside Syria for refining, having an illegal monthly income of more than 30 million dollars.