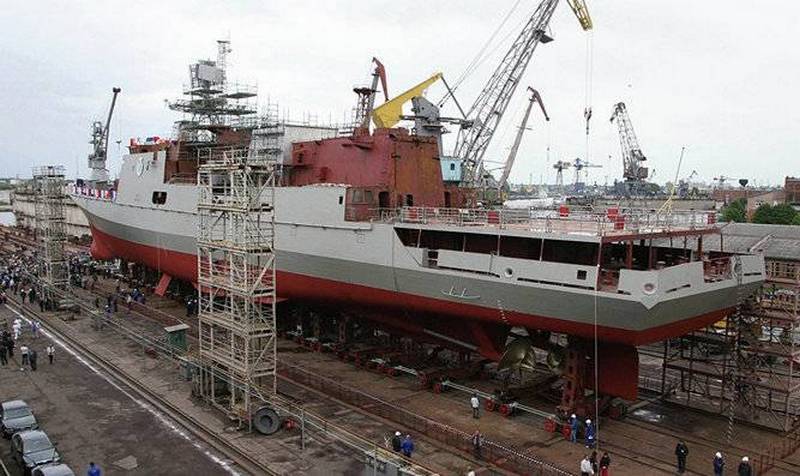 Two frigates of project 11356, which are being built for the Indian Navy at the Baltic shipyard Yantar, will be transferred to the customer before the end of the first half of 2024. This was reported by TASS with reference to the Federal Service for Military-Technical Cooperation (FSVTS).
The deadline for the transfer of the Indian Navy to frigates of project 11356, being built at the Yantar shipyard in Kaliningrad, in accordance with the work plans available and agreed by the parties, is determined until the end of the first half of 2024
- said the representative of the service.
Two more frigates will be built at Goa Shipyard Ltd, an Indian shipyard, but the laying of ships will take place only after the shipyard is equipped.
For the production of ships, it is necessary to equip the Indian shipyard, develop and deliver the necessary documentation, train Indian specialists, including during the construction of ships at the Russian shipyard
- the agency cites the words of the representative of the FSVTS.
As previously reported, Russia and India signed a contract to build four frigates of project 11356 for the Indian Navy. According to the agreements, two frigates will be built at the Yantar Baltic Shipyard, and two will be built at the state shipyards of India in Goa. The hull of two frigates Admiral Butakov and Admiral Istomin will be used in the construction of the "Russian" pair of frigates, the construction of which was suspended due to the lack of propulsion systems that had previously arrived from Ukraine. Another hull should be sent to an Indian shipyard.
The Indian Navy already has six frigates of Project 11356; after the construction of a new batch, their number will increase to ten. The composition of the naval
fleet
The Russian Federation includes only three frigates of the "admiral series."