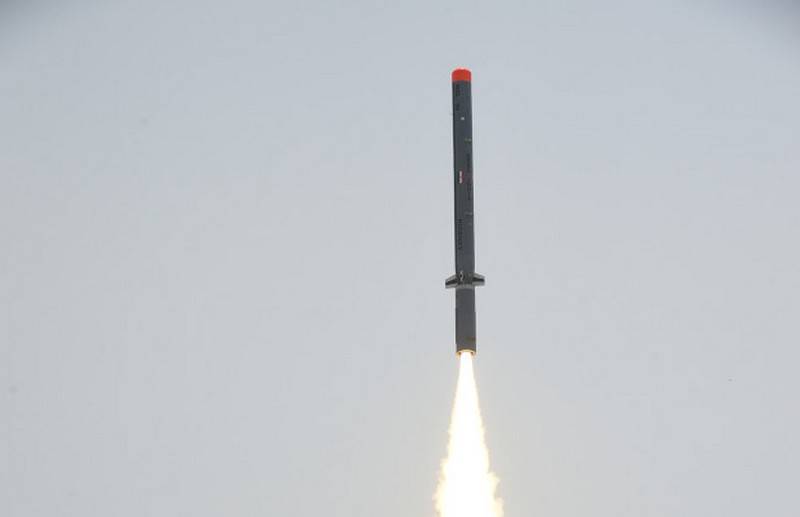 India intends to conduct another test of a proprietary Nirbhay cruise missile, but with an engine developed in India. It is reported by Jane's.
The Air Defense Research and Development Authority (ADD) of the Defense Research and Development Organization (DRDO) of India announced its intention to test. The planned launch with a domestic engine should take place in April 2020, then another launch will be carried out, but with the installed homing radar, also developed by Indian enterprises.
A cruise missile has two stages: the first is solid fuel, the second is equipped with a compact turbofan jet engine. The missile is equipped with an inertial, GPS and Indian navigation system NAVIC, covering the territory of India and part of the territory of neighboring countries at 1,5 thousand kilometers from the Indian border.
India has been testing the Russian-developed Nirbhay (Fearless) rocket since 2013, but the first successful launch took place only at the beginning of November 2017, the previous three three failed, after which the rocket changed its engine. Launched on November 7, 2017, the rocket was in the air for a total of 50 minutes, flying 647 kilometers. To date, six perfect trials are reported.
The Nirbhay subsonic cruise missile is being developed for various types of warheads, including nuclear ones, and should hit targets at a distance of 1000 - 1500 km. The rocket is capable of flying at a speed of Mach 0.7 at an altitude of 100 meters. According to Indian media, Nirbhay is being created in response to Pakistan's development of the Hatf VII Babur cruise missile.