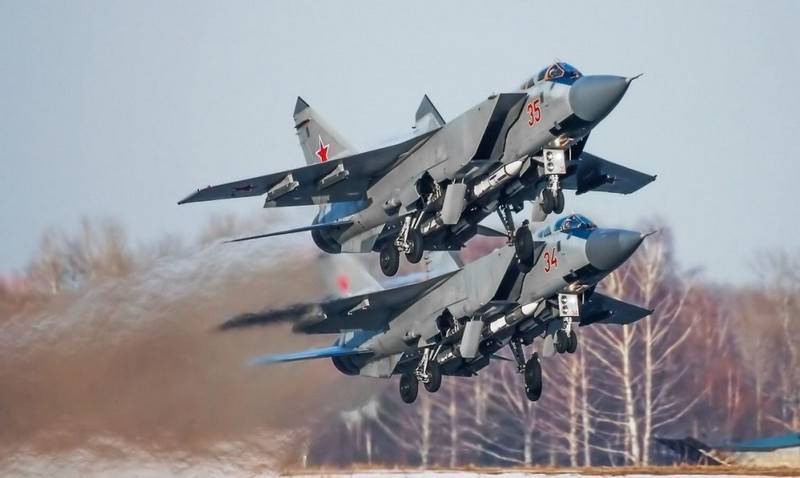 Marine
aviation
Pacific
fleet
(Pacific Fleet) replenished with another modernized fighter-interceptor MiG-31BM. This was reported by the press service of the Eastern Military District in the Pacific Fleet.
During the repair and modernization, the high-altitude fighter received the latest avionics and electronic systems, as well as improved tactical characteristics, which significantly increases its combat capabilities
- said in a BBO report.
The press service noted that in the near future the personnel of the fighter squadron will begin to prepare a new aircraft for combat duty on air defense. Earlier it was reported that the upgraded aircraft entered service with a mixed aviation regiment deployed at the Yelizovo Pacific Fleet airfield.
MiG-31 (NATO - Foxhound - foxhound) is an all-weather double supersonic fighter-interceptor of long-range radius. It is designed to intercept and destroy air targets in any altitude range, at any time of the day, in simple and difficult weather conditions. Without refueling, the aircraft is able to fly over distances of up to 3 thousand km. Its ceiling is 20,5 km. The average duration of a flight without refueling is 3,3 hours. A group of four interceptors is able to control the space, the length of which along the front is 800-900 km.