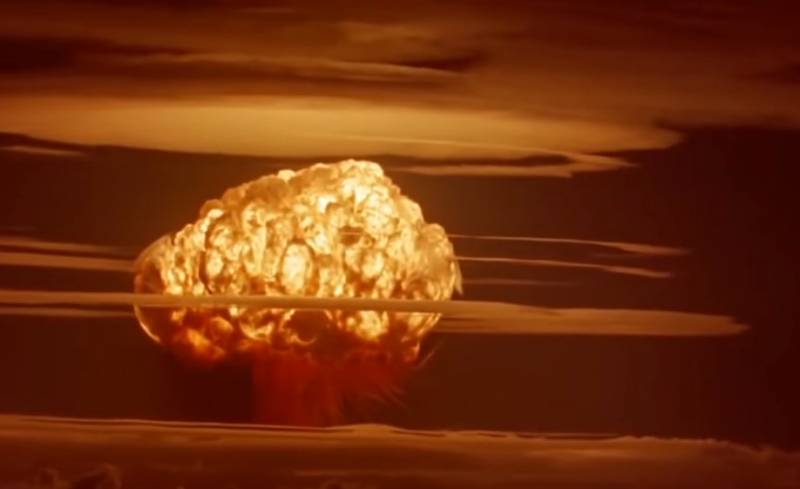 In the United States, the material that was published in the Air Force Magazine against the background of the tests of the Minuteman III intercontinental ballistic missile (ICBM) was actively discussed. It is noted that the commotion among experts caused a statement by the reporter that the US Air Force could launch ICBMs "without involving personnel."
They talked about the fact that we can talk about a system called the "Dead Hand". "Dead hand" refers to the Perimeter system created in the USSR — a complex of automated control of a massive retaliatory nuclear strike. Earlier in the USA there was an analogue of the "Perimeter" - the ERCS system (emergency missile communications system). Both the so-called (West) "Dead Hand" and ERCS set as their main goal the possibility of launching a retaliatory missile strike with the maximum degree of automation of the process.
The publication in Air Force Magazine made American experts talk about the fact that the complex of automatic "nuclear response" in the US exists today.
In the magazine The Drive, commenting on the article, they actually entered into a dispute with her, hastening to declare that there is no automatic "Dead Hand" trigger for launches in the USA.
Currently, three Air Force missile wings control 400 Minuteman IIIs in bunkers and mines scattered across Montana, Nebraska, and North Dakota. Another 278 missiles are in special facilities for testing and other purposes. Missiles are monitored on missile fields 24 hours a day, seven days a week, 365 days a year.
Such statements are perceived as the presence of a "Dead Hand" in the United States.
It is noted that in the US Air Force park there is
aviation
command posts that constantly monitor the air situation and are ready to make decisions regarding the use of ICBMs.
The Drive indicates that it's "not profitable for the United States" to keep an automated system like the "Dead Hand" ("Perimeter") on alert at all times. It is also recalled that since 1991 in the United States "there is no system of continuous automated warning of nuclear attacks."
As a result, the very system of "Dead Hand" ("Perimeter") in the United States called the "remnant of the Cold War."