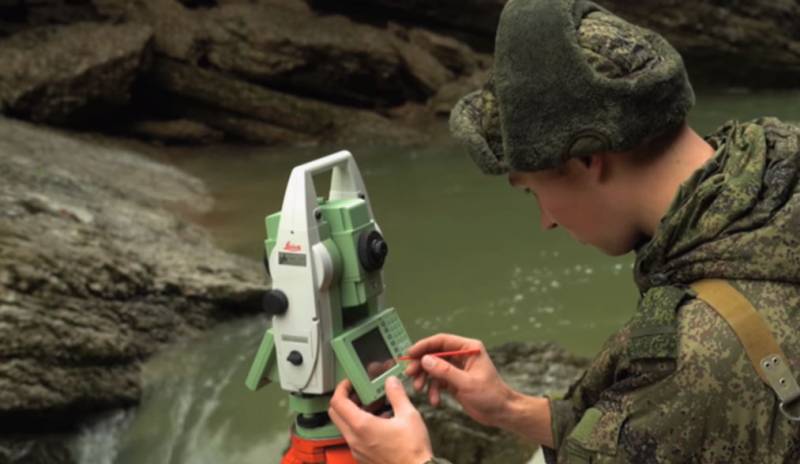 Today, the Armed Forces of the Russian Federation celebrates the Day of a military topographer. The date of the celebration is connected with the events of the beginning of the XIX century. On February 8, 1812, a decree of Emperor Alexander I was published, prescribing the creation of a special provision on military topographical affairs.
The military command at that time understood that military affairs were not only dashing horse attacks, cannon fires and bravura marches.
Any battle should be prepared to the smallest detail tactically, including taking into account the terrain. Sometimes even such a seemingly trifle as the direction of the river flow or the steepness of its banks at the site of the upcoming battle could play a key role in the tactical formation of the troops and in who won.
To collect this kind of information, military specialists and a new school were needed. Ultimately, the development of this area of ​​military affairs led to the appearance of topographic maps with a detailed description of the area, elements of high-quality topographic and geodetic support and support.
Military topographers today are collecting and bringing to headquarters accurate topographic and geodetic information, which plays an important role already at the planning stage of operations and the organization of the command and control system. Such information allows us to draw a preliminary conclusion about what weapons and military equipment can be most effectively used on a particular sector of the front during offensive or defensive operations.
Today, a special role is played by the collection of geospatial information. Work in this direction is also being carried out by specialists from the main center of space geodesy using modern software and hardware systems and automated workstations.
Military Review congratulates military topographers on their professional holiday.