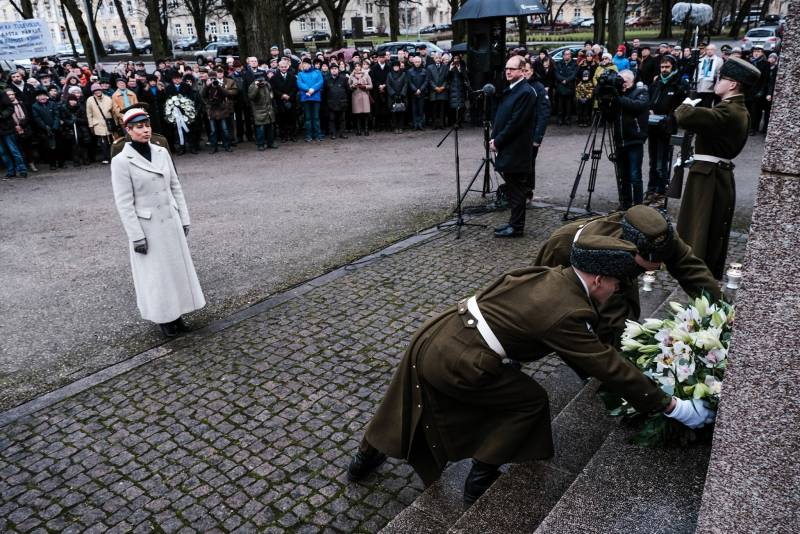 Estonian President Kersti Kaljulaid was advised not to go to Moscow on May 9 to participate in the Victory Parade, so as not to be suspected of sympathy for Putin. She received such a recommendation from her defense minister, Yuri Luik.
The head of the defense department said this in an interview with the Estonian newspaper Sakala.
The Estonian Defense Minister explained his position by saying that the president's trip to Russia could be misinterpreted in other European countries. The fact is that recently the Ministry of Foreign Affairs of the Russian Federation spoke in a negative way about
historical
the roles of Poland, the Czech Republic, Estonia, gave "their interpretation" of the Molotov-Ribbentrop Pact. And in this context, according to the Estonian Minister of War, someone might mistakenly think that Kersti Kaljulaid shares "Russian rhetoric".
The last time the Estonian president met with his Russian counterpart in April last year at the opening ceremony of the restored embassy. During the meeting, Putin noted that he considered abnormal the fact of an almost complete absence of contacts between the two countries at the interstate level.
Earlier, the Office of the President of Estonia reported that Kirsty Kaljulaid has not yet received an official invitation from the Russian Federation to celebrate Victory Day.