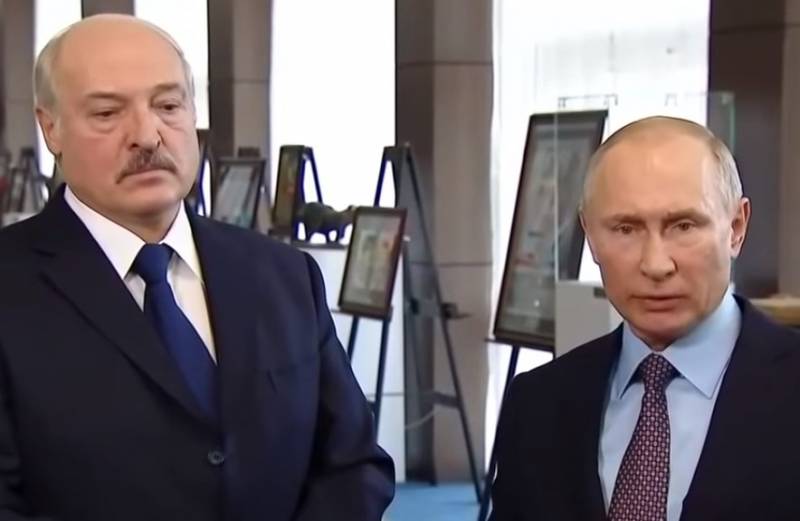 Today, negotiations are held in Sochi between the President of the Russian Federation Vladimir Putin and the President of the Republic of Belarus Alexander Lukashenko. It is assumed that the discussion will be heated, as it will have to resolve a number of differences between the two countries.
The press service of the presidential administration announced that the meeting is dedicated to resolving issues of bilateral cooperation, including integration processes in the framework of the creation of the Union State.
The Belarusian press service calls the purpose of the meeting more specifically. They claim that the presidents meet to resolve a wide range of issues in Russian-Belarusian cooperation.
It is assumed that the main topic of the negotiations will be the discussion of prices for Russian oil and gas supplied to Belarus. Moreover, Lukashenko, counting on the reciprocal steps of Moscow, categorically does not want to share the sovereignty of his state.
The increase in oil prices due to Russia's tax maneuver not only provoked an angry reaction from Minsk, but also led to its search for alternative suppliers to Belarus of this important raw material. The topic was touched upon even during the visit of US Secretary of State Mike Pompeo.
At the same time, Lukashenko believes that it is very important for Belarus and Russia to maintain good neighborly relations, the foundation of which he and Vladimir Putin managed to lay:
A moment of truth has come. We created this good relationship with him. We were architects of these relationships, whether we should break them at the end of our political career. We are not eternal. What we leave behind is the question.