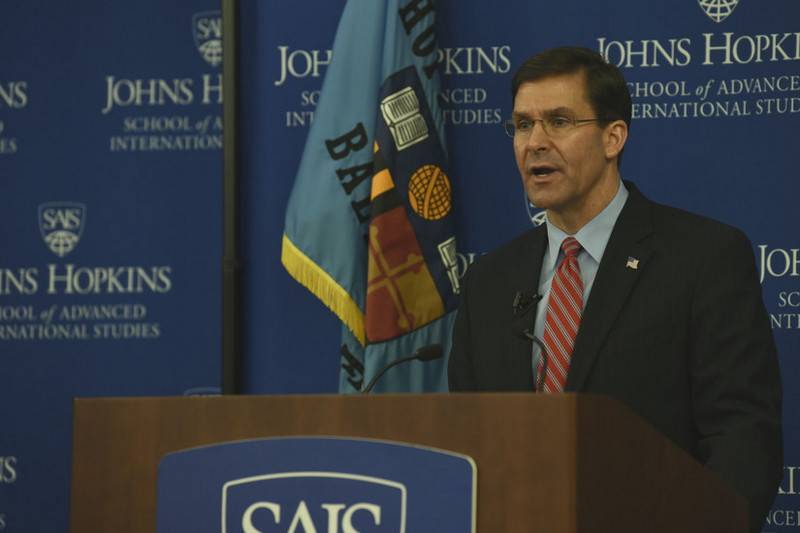 Russia and China are trying to "rebuild the world order", violating the sovereignty of neighboring states. This statement was made by the head of the Pentagon, Mark Esper.
Speaking at Johns Hopkins University, Esper called Russia and China "revisionist states" that are trying to rebuild the world order. He accused Moscow and Beijing of interfering in the affairs of neighboring states for strategic benefits.
Russia uses hybrid warfare tactics and conducts cyber operations to strengthen its regional influence. China, first of all, continues to engage in theft of intellectual property, and also tries to impose economic decisions and security policies on other countries through the initiative "One Belt - One Way"
- said the US Secretary of Defense.
Note that this is not the first accusation of Russia and China in all world troubles, voiced from the lips of Esper. Last September, he accused Moscow and Beijing of "shaking the world order."
We can't do nothing while authoritarian states are trying to remake the world order in terms of security for themselves, at the expense of the rest
- said Esper.
Meanwhile, Moscow has repeatedly stated that the United States strives for dominance around the world, and all the violations attributed to Russia or China can not be compared with the neglect by the Americans of international law, which in Washington interprets how beneficial the United States is.