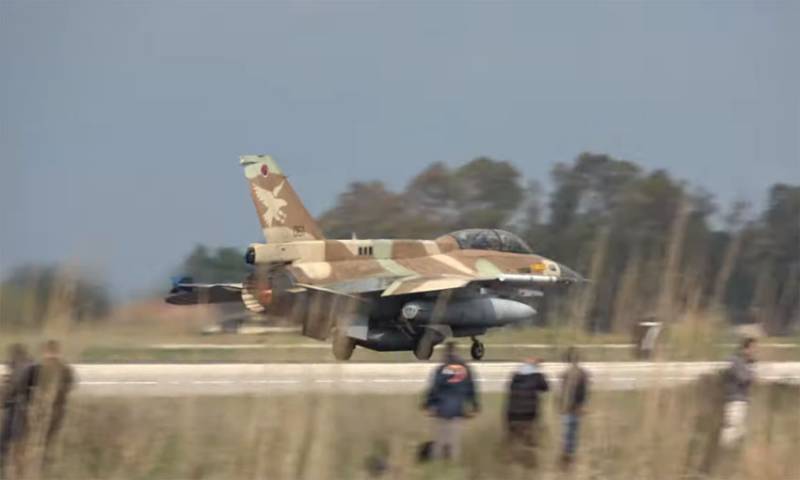 The Russian Ministry of Defense is circulating a statement about the extreme danger of Israeli missile strikes in the area of ​​Damascus International Airport. Literally on the eve of Israeli
aviation
struck the metropolitan province of Syria. Several missiles were intercepted by Syrian air defense calculations.
The spokesman for the Russian Defense Ministry, Major General Igor Konashenkov, stated that the danger of the Israeli strike on February 6 was that a passenger plane could get into the fire of Syrian air defense systems. The interception of Israeli missiles was carried out at the moment when the Airbus A-320 landed. According to General Konashenkov, in an emergency, the aircraft was redirected to Latakia province - to the Russian Hmeimim air base.
The Airbus flew from Tehran to Damascus. On board were 172 passengers.
The official representative of the Ministry of Defense of Russia:
The passenger plane almost ended up in the zone of deadly anti-aircraft missile and artillery fire. Only thanks to the prompt actions of the dispatchers of Damascus airport and the efficient operation of the automated air traffic control system, it was possible to withdraw a passenger plane from the affected area of ​​the Syrian air defense and safely land it at the nearest alternate airfield.
Konashenkov noted that a characteristic feature of the Israeli Air Force is conducting operations in the air with simultaneous attempts to cover civilian planes with passengers.
According to the Russian Defense Ministry, the Israeli Air Force F-16 attacked the Damascus area without entering the airspace of the ATS. It is added that the Israeli Air Force could not know about the time and flight levels of passenger airliners in the area of ​​Damascus airport.