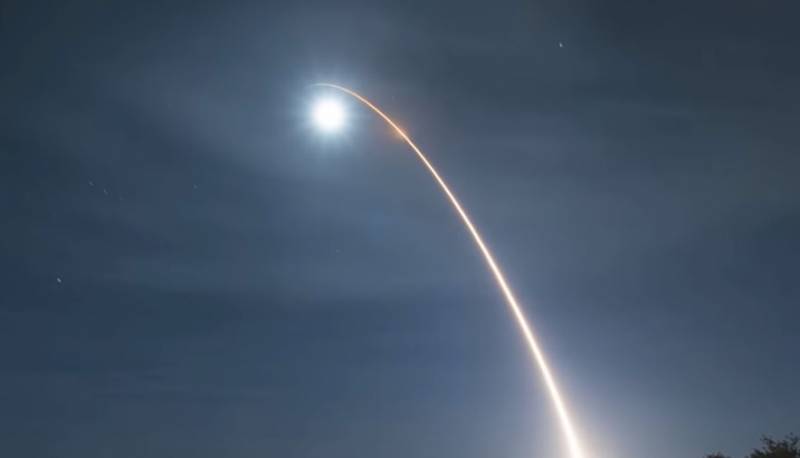 The newly formed U.S. space forces tested the Minuteman III intercontinental ballistic missile. The tests were carried out on
aviation
base Vandenberg in the state of California.
ICBM Minuteman III, equipped with test sensors, without a warhead, was tested as part of a program to study the so-called "global strike."
ICBM flew about 6,75 thousand kilometers. The place of the fall of the warhead simulation was the Kwajalein Atoll in the Marshall Islands.
As noted by the command of the US space forces, Minuteman III has confirmed its characteristics as part of its ability to participate in delivering a "global strike."
From the press service of the Pentagon:
A missile test launch is not a reaction to any military or political event in the United States or in the world at large.
This commentary appeared after opponents of the US called the ICBM test "Trump's salute in honor of the impeachment failure" on the network. Moreover, the logic is somewhat strange, since the "salute" itself took place even before the official completion of the impeachment procedure in the US Senate.
The commander of the 576th squadron of the US Air Force Omar Colbert:
The Minuteman III test is a visible indicator of our national defense capabilities. It is also a signal for potential aggressors.