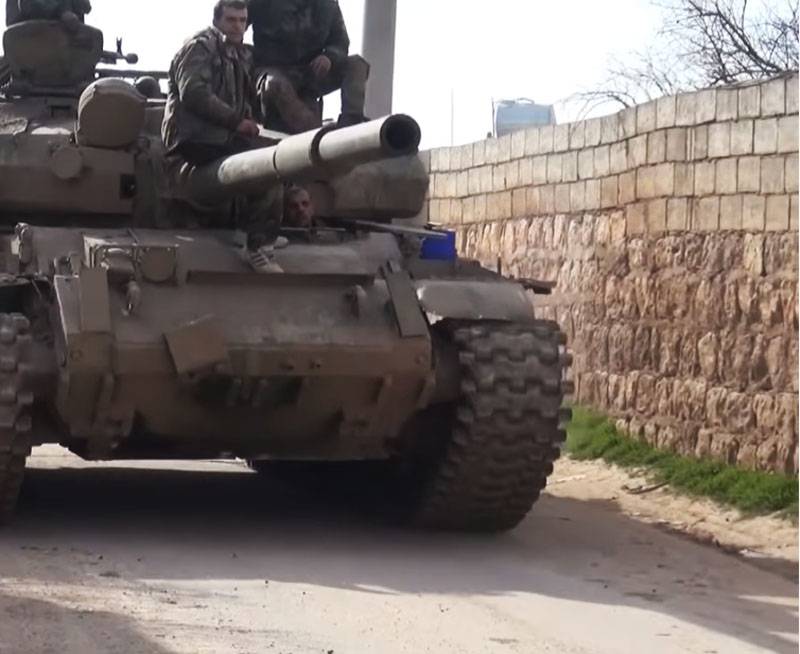 Syrian army, having received the actual refusal of the terrorists to lay down
weapon
and stop the resistance, continued the offensive in the province of Idlib. According to the latest data from the scene, the SAA surrounded the city of Serakib, gaining a foothold on its western outskirts.
The completion of the capture of a group of up to 1,5 militants in the "boiler" was completed by an operation in the Sarmin region (a settlement located northwest of Serakib).
It is noteworthy that in the encirclement zone in Serakib there were immediately four Turkish so-called observation posts.
The SAA says that from one of the Turkish posts firing on the positions of the Syrian troops. We are talking about the Turkish positions, which are located at the junction of the M4-M5 highways.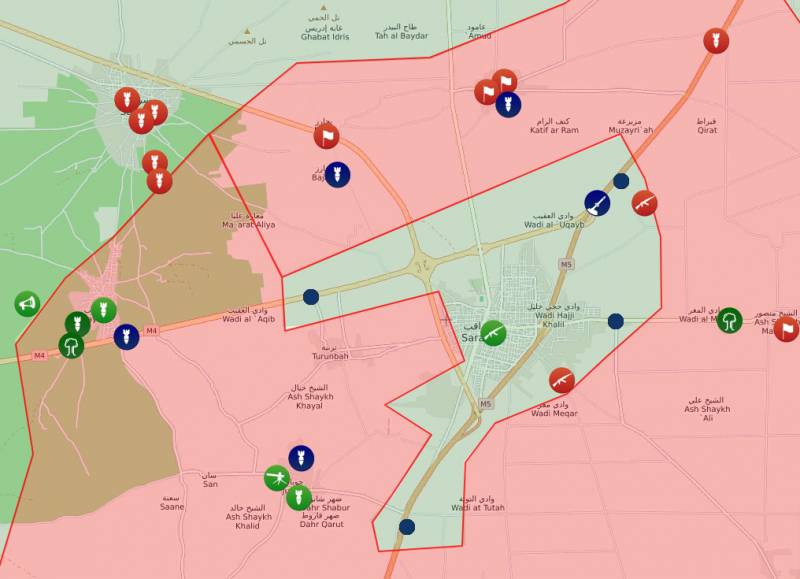 At the moment, there are reports that the assault groups of the Syrian special forces have already begun to "clean up" the quarters of Serakib from the militants.
In the event of a successful offensive, the Syrian army may soon take control of the aforementioned Sarmin, which lies between the provincial administrative center (the city of the same name Idlib) and Serakib taken into the ring.