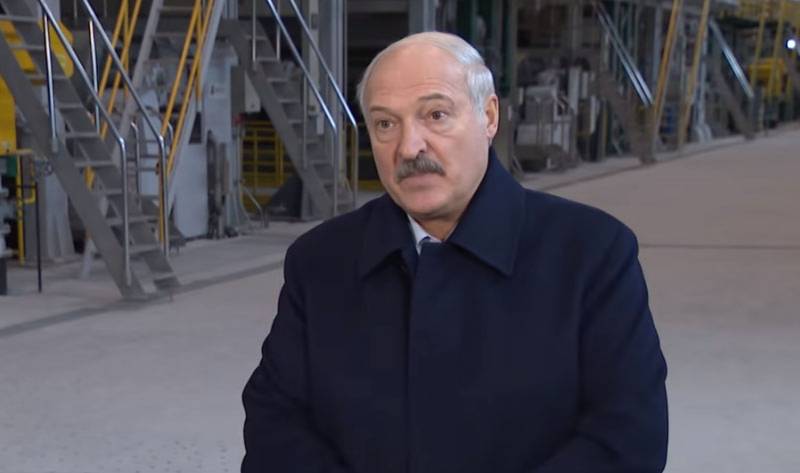 On the eve of his visit to Sochi, the President of Belarus gathered a meeting on energy issues. The meeting was attended by the head of the Government of the Republic of Belarus Sergey Rumas. Speaking with a report, Rumas informed the head of state that Belarus "lost" several hundred million dollars because of Russia.
Rumas said that this situation was due to the fact that Russia conducted a tax maneuver.
Sergey Rumas estimated the total "losses" as a result of this Russian maneuver at a third of a billion dollars, of which 130 million are direct losses for the Belarusian budget.
According to Alexander Lukashenko, disagreements on the supply of energy resources occur regularly - over 13 years.
President of Belarus:
Although, upon signing, we were given firm guarantees. For example, this year Russia pledged to deliver 24 million tons of oil to Belarus at an intergovernmental level - 2 million tons each month. In January, 500 thousand were delivered - one quarter.
Then Lukashenko addressed the audience with the words:
You will report to me what has been done so that Russia fulfills its obligations.
Recall that earlier Minsk raised tariffs for pumping Russian oil to Europe through the Druzhba gas pipeline by 6,6%. At the same time, the authorities of Belarus stated that they intend to look for alternative suppliers of hydrocarbons.
President of Belarus:
The requirements are well known - not a single resident of Belarus, not a single enterprise should feel the consequences of all kinds of maneuvers of our partners.
A meeting between Alexander Lukashenko and Vladimir Putin in Sochi is scheduled for tomorrow.