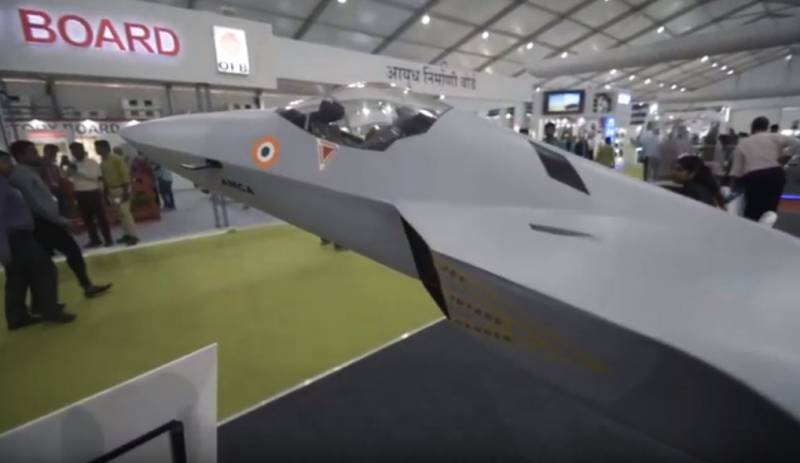 Chinese military experts, characterizing the model of the Indian fighter of the 5th generation of the AMCA project presented at the exhibition, express, to put it mildly, not the most positive words about the Indian program.
The military information portal SINA writes that Indian developers decided to copy the layout of the Chinese J-31 fighter. This fighter continues to undergo a series of tests in China. The PLA command plans to turn the J-31 into a carrier-based fighter.
From the material:
The Indians clearly borrow the idea from the developers of the J-31. At the same time, it becomes more noticeable. If initially in India they tried to use the design of the fifth-generation American fighter F-22, now they decided to switch to Chinese development. The AMCA program, at least externally - at the glider and layout levels, is changing the concept.
In the Chinese expert environment, it is noted that the AMCA project switched to a flatter nose, elongated front ends of the air intakes (initially, it can be seen from the photo, the air intakes were different) and other components inherent in a Chinese-made fighter.
At the same time, the material says that what the Indian plane of the fifth generation will turn out to be and when it can be seen in the sky, the Indians themselves do not know yet.