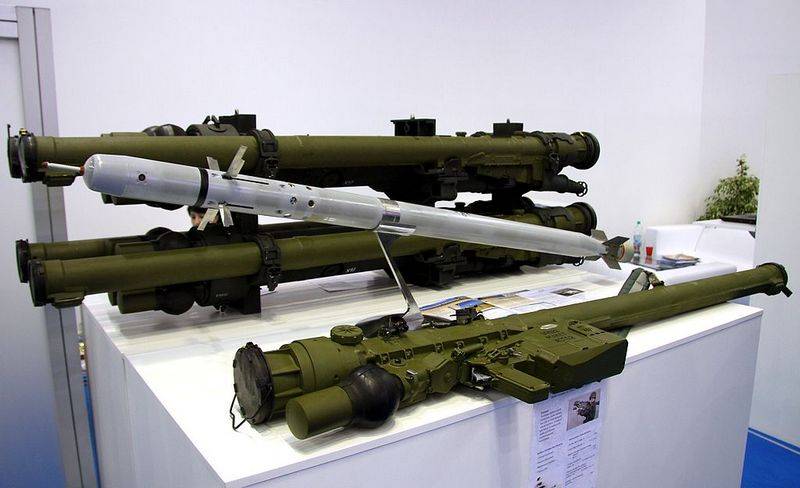 The contract for the supply and licensed production of Igla-S man-portable air defense systems for the Indian armed forces is planned to be signed by the end of 2020. This was announced by a representative of the Federal Service for Military-Technical Cooperation.
During the Defexpo India 2020 international arms exhibition held in India, the FSWTC representative, answering journalists' questions, explained that, within the framework of the Russian army's Indian tender for the supply of MANPADS, the technical parameters of the agreement are currently being negotiated, and a contract for the supply of MANPADS and its Licensed production at Indian enterprises is planned before the end of the year.
Active negotiations are underway on the supply of Igla-S man-portable air defense systems and the organization of their licensed production in India. We expect that in the near future the parties will agree on all technical parameters, and we expect to sign the relevant contracts before the end of this year
- he said.
Recall that at the end of 2018, Russia won the Indian tender for the supply of portable anti-aircraft missile systems to the Indian armed forces. In the final of the competition, the Russian Igla-S MANPADS outflanked the French Mistral complex and the Swedish RBS 70 NG. The cost of the agreement, according to some foreign media, will be about $ 1,5 billion.
In total, India plans to purchase 5 missiles, as well as launchers and other related equipment. At the same time, 175 thousand 2 missiles should be delivered in assembled condition, 315 thousand 1 - in semi-assembled condition, 260 thousand - in disassembled condition and another 1 missiles will be produced at Indian enterprises.