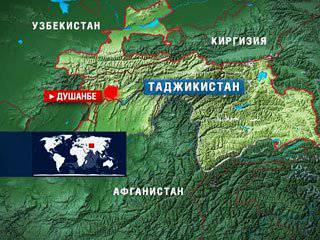 To investigate the assassination of the head of the department of the State Committee for National Security (GKNB) of Tajikistan, Major-General Abdullo Nazarov, the operational-investigative brigade headed for the Tajik Pamirs. It included representatives of the Tajik special services, military and prosecutor general offices, the Ministry of Internal Affairs of the republic.
When a general in an official car approached Khorog on Saturday evening (the administrative center of the Gorno-Badakhshan region of Tajikistan), a group of people attacked him. According to the testimony of the surviving employees of the regional administration, unknown persons suddenly blocked the path of the car. When the car stopped, they dragged the general by force and struck him with many blows that turned out to be deadly.
The Deputy Chairman of the GKNB, Mansurdzhon Umarov, commenting on the incident, did not mention the number of special services officers in the car and the reasons for which they had
weapon
did not offer armed resistance. He indicated only that their behavior will be evaluated by the military prosecutor's office during an official investigation. The investigation is considering several versions of Nazarov's murder, not excluding terrorism, but the final decision will be made after becoming familiar with the details of the incident on the spot.
Abdullo Nazarov was a personnel officer of the KGB of the USSR. In the post-Soviet period, he headed the regional department of the GKNB in ​​the Sughd region, was the deputy head of the Tajik special services, supervising the counter-terrorism department. In recent years, he worked as head of the GKNB's office in the Gorno-Badakhshanskaya region, ITAR-TASS reported.