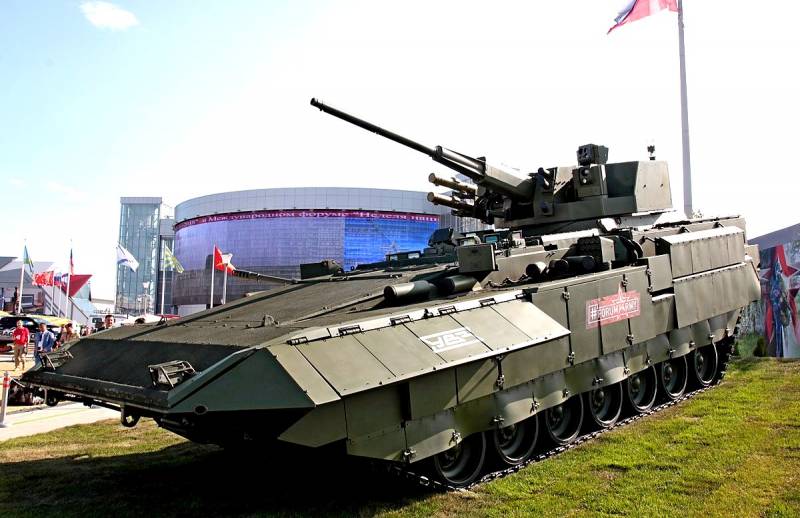 During the Victory Parade on Red Square in Moscow, a T-15 infantry fighting vehicle with the AU-220M artillery module mounted on it will be shown. It is already mounted on the BMP.
This was reported to the press by the general director of the Central Research Institute "Burevestnik" Georgy Zakamenykh, who takes part in the military exhibition Defexpo, held in India, in the city of Lucknow:
The module is installed on the heavy Armata BMP; at the upcoming anniversary Victory Parade it will be demonstrated as part of the Armata BMP unit.
Central Research Institute "Petrel belongs to" Uralvagonzavod ", which is part of the structure of the state corporation" Rostec ".
The new AU-220M artillery mount is an uninhabited cannon-artillery module. It can rotate in a circle, hit targets at a distance of 14,5 kilometers and shoots at a speed of up to 80 rounds per minute.
The main purpose of the AU-220M module is to defeat
drones
small size, low flying
aviation
as well as light ground armored vehicles and defensive fortifications.
It can be installed on existing and promising platforms "Kurganets-25", "Armata", "Boomerang", as well as on small warships and boats.