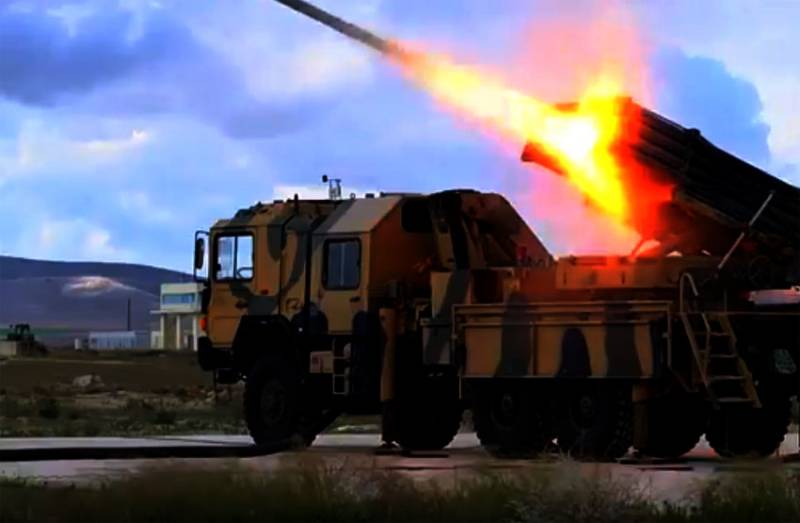 The network appeared footage striking Turkish troops on the positions of the Syrian government forces in the province of Idlib. This blow, as previously reported in the General Staff of the Turkish Armed Forces, was a response to the shelling of the Turkish observation post. A video posted online raises a number of questions.
The first question is what are Turkish observation posts in Idlib, if their arsenal of weapons is such that they even have multiple launch rocket systems? It is also strange that the Turkish troops allow the militants in Idlib to actually hide behind the very "observation posts" of the Turkish army, although, based on the Astana agreements, the appointment of the Turkish military presence in Syria is far from this.
The frames show the intensity of fire from the Turkish troops. Volley fire is being fired in the area of ​​the settlement of Serakib, which the militants tried to keep under their control in the province of Idlib. The militants hid behind the Turkish "observation post", fearing to lose the main thing - the supply route, which, as one of the captured militants told the SAA, is carried out by Turkey and Saudi Arabia.
The Turkish army hit the video on the SAA:
Footage of shelling by the Turkish army of SAA positions in the region of Serakib pic.twitter.com/kShNwrz5DN

- Volodin-Topwar (@VolodinTopwar) February 5
Recall that after this strike, the Syrian army lost more than 70 troops killed.