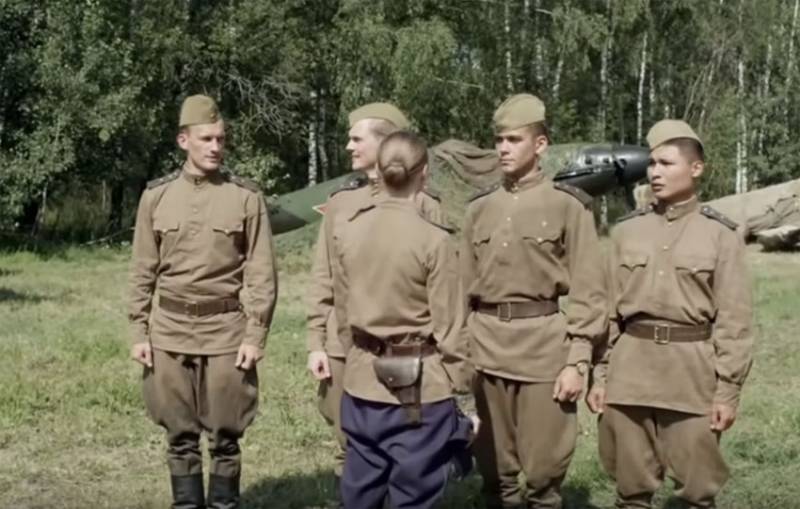 The number of films about the Great Patriotic War in recent years has grown significantly. On the one hand, this fact cannot but rejoice: a reference to
stories
, memory of the Soviet warrior-winner. But there is also a flip side.
Filmmakers, often hoping to make a film faster and more economically, refuse military consultants. In a number of cases, this gives rise to either "mistakes" that are completely harmless, but they are striking, or full-scale fakes and examples of unprofessionalism, from which the viewer is repelled as a "truthful movie".
A video on the SkyArtist YouTube channel dedicated to the conscious and unconscious mistakes of domestic filmmakers in feature films related to the military
aviation
.
An example is a frame from a film on the TV channel "Russia 1", where pilots go on a combat mission without having threaded belts through special eyes. At the same time, the author cites an episode from the Soviet film "Only Old Men Are Going to the Battle", where everything is in order with the pilot's belts, unlike, in his words, "clowns from the Russia 1 TV channel.
Another blunder - Soviet pilots pass by the graves of fallen comrades. At the same time, crosses are on the graves.
From the SkyArtist video:
In Soviet times, every child knew that crosses were only on enemy graves.
Further, about the confusion of attack aircraft and fighters and other misses of modern Russian cinema about the war.