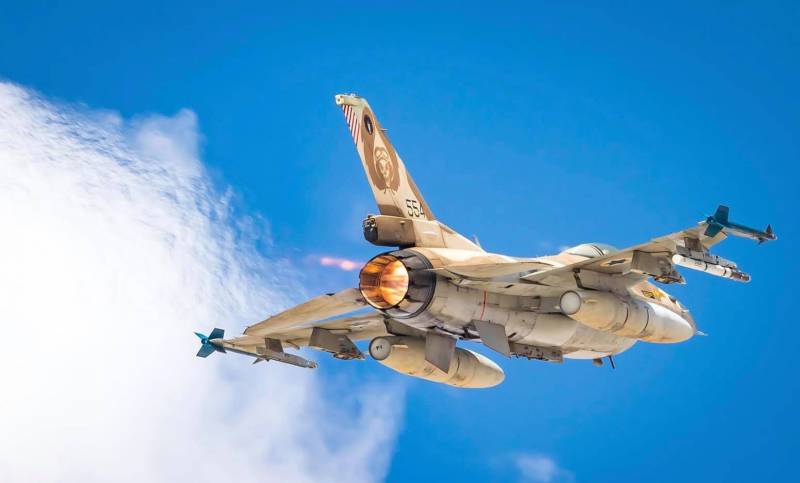 Israeli night time
aviation
launched rocket attacks on the territory of the Gaza Strip. As stated by the press service of the Israeli Self-Defense Forces, the airstrike was a response to the shelling of Israeli territory.
Missile warning signals sounded in Israeli Netivot and Sharsheret. In Israel, they say that a total of three missiles were fired from Gaza, which eventually exploded near the aforementioned Netivot. This shelling did not lead to victims and victims.
Israeli Air Force planes took off and launched a series of strikes. The goals, as the Israeli side habitually declares, are exclusively Hamas facilities, including an arms and ammunition production workshop.
From the press service of the Israeli military department:
The airstrike was also a response to the ongoing launch of balloons with explosive devices attached to them. These balls were launched from Gaza.
Against this background, the message sounded on the air of the Israeli radio station "Can Bet" is noteworthy. There, with reference to data from the European Union, information was voiced that if Israel is preparing to annex the Jordan Valley, several EU countries will recognize Palestinian independence within the existing borders. We are talking about such countries as Spain, France and Luxembourg. These countries, according to the radio station, are ready to suspend funding and participation in joint research programs with Israel.