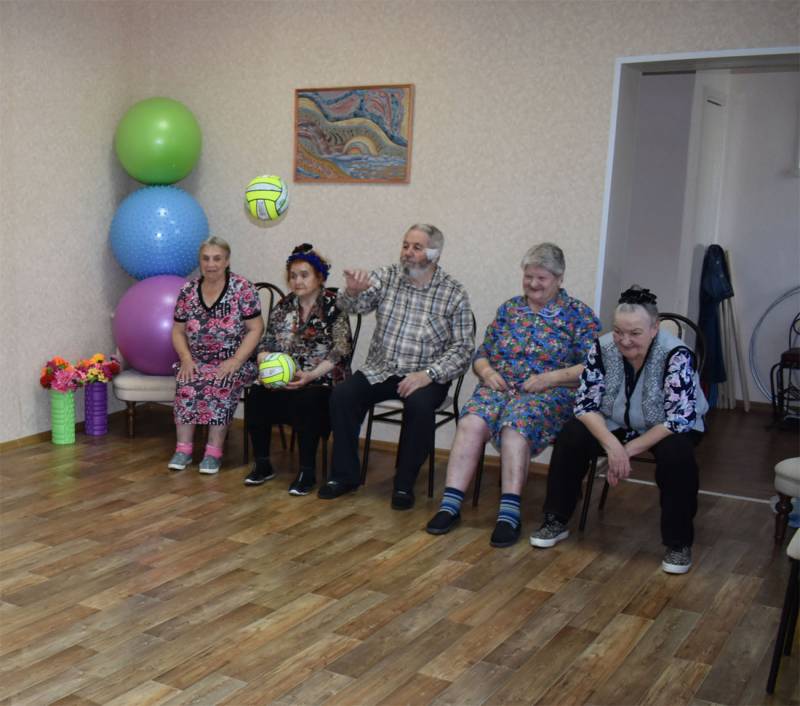 It is strange for me to hear reproaches from some fellow readers that little attention is paid to the issue of pension reform. Firstly, this topic has been and will be relevant for quite some time. Just because, under existing realities, the number of pensioners will increase. And secondly, it's not even the age of retirement. The problem is much deeper, much more complicated.
Today, many Russians have suspicions that reform is a hoax.
Why was this all about? Remember the beautiful picture that the former prime minister painted? Pensioners who live in prosperity and care from the state. Pensioners who relax in resorts and holiday homes on their decent (compared to the average salary) pension.
What is it now? What did senior citizens receive? Penny supplement to retirement. And how has the quality of life changed in 2020? No way. The age of survival (that's how noble people call old age) - it is the age of survival. Dear pensioner, when will you finally go to the graveyard so that officials do not wrest the nerves and government money does not eat up! ..
It was funny for me to see how personally the Russian president decided to amend the constitution on mandatory indexation of pensions. As a person trying to understand political issues, I understand that Putin, by his authority, is trying to smooth out the negative reaction of society to pension reform.
But I understand another thing. The Constitution is a law that is not necessary to enforce. Here is a government decree, a presidential decree must be executed. Here, non-performance threatens with the loss of a soft chair and a bunch of other goodies associated with a certain position.
Due to my own age, I communicate a lot just with pre-pensioners and "young pensioners". To meet a healthy person among them, especially among men, is quite problematic. If a person has worked all his life, then by the age of 60 he will in any case receive a certain set of diseases.
Yes, many today are forced to work. It is forced! It is impossible to live on a beggarly pension. But who do they work with? Parking guarded or garage cooperative. Watchman! For more, there is simply no strength. The salary is cheap, but as an addition to the pension, it allows you to survive. What now? Age of survival ...
We talk and write a lot about the fact that reform should be at least suspended. I must admit that this event is harmful not only for people, but also for the state. Only, most likely, this will not happen. We are not used to the power to admit our mistakes. More precisely, this: we do not know how to demand from the government to admit mistakes.
When they started talking about the upcoming reform, a wave of protest rallies organized by unions swept through the country. It became interesting: how many people will be at such a rally in my million-plus city? It is interesting simply because in kitchen conversations many expressed their protest.
Do you know how many protesters were real? A thousand, a maximum of one and a half! Yes, and judging by the nearby buses, they were brought by trade union activists in order from the regional council of the trade union. Here is such a protest.
When I ask pensioners today about their attitude towards reform, the majority vehemently proves their negative attitude (proved earlier, and now). But when you ask about participating in a rally, they turn sour right away. "He was busy, he didn't know ... But what changed, and the officials specially adjusted it all ..." There are many excuses. Fact one. Not opposed. Frightened ... Protest - protest, but exclusively in our own kitchen.
By the way, a little earlier than this rally, Navalny held a rally in the same place. This fighter with the system gathered 5-6 times more people. And people of different ages. For some reason, no one there was afraid of the reaction of the authorities. After all, both rallies were legal. Permitted and carried out under the usual control of the police. Without any riot police and other horror stories.
I will end today with a simple listing of the results achieved.
So, last year 355 thousand people did not retire, which is 30% of the total number of people who were entitled to an old-age pension. Last year, the Pension Fund raised 5,246 trillion rubles.
There is another important
news
. Pension reform successfully ditch, no - reduce the number of pensioners! At least, such forecasts are made by some experts today. "The average temperature in the hospital", i.e. life expectancy has grown today. But the length of time when men (namely their pension is higher, because they work more often in highly paid jobs) will receive a pension, decreases. Three to four years! And therefore, as it were, we continue to criticize and protest, but only again no further than our own kitchen ...
Saving…