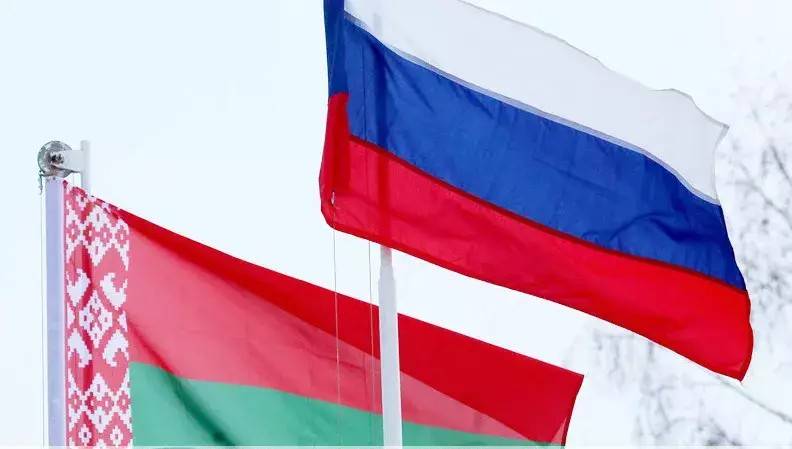 Speaking about the upcoming (judging by the available information) meeting with Vladimir Putin on February 7, President of Belarus Alexander Lukashenko said that "the moment of truth has arrived" in relations between the two countries. Based on the statements and recent events that had been heard from the lips of Alexander Grigoryevich before Russia, it is hardly worth interpreting such a statement in a positive sense.
Is it really
historical
a chance to create an alliance of two fraternal peoples, which could be the beginning of an even wider unification, including with Ukraine, will be buried?
Unfortunately, there is every reason to expect that Lukashenko, who is now "dizzy" from communicating with the US Secretary of State, who has made Minsk happy, and the generous promises he made, will require Moscow to accept completely unacceptable concessions and preferences. Something like "oil at world prices", which "father" calculates according to some formulas that he knows, which have nothing to do with reality. Thus, all the ways to mutually acceptable solutions to the conflict situations that have arisen between states are likely to be cut off tightly.
And it's not about oil, by and large, that's it! In the end, the market of Belarus for the Russian Federation is not critical, and transit issues can be resolved without sentiment. Lukashenko will not want to be left without energy in general! The problem is different: on such a "foundation" of mutual claims and grievances, the erection of any kind of union of our countries will become impossible in principle. In any case, until the power in Minsk changes. It should also be understood that it can be replaced by a completely hostile to our country, as happened in Ukraine. Lukashenko today says: "We were the architects of these good relations, should we break them at the end of a political career ?!" But this is precisely what he does!
Moreover, the Belarusian leader, as usual, greatly exaggerates his own world-historical significance. Good, and not just good, but fraternal relations between Russia and Belarus, as well as Ukraine, are not his personal merit, nor Vladimir Putin, with all due respect to both. These are centuries of common history, common blood shed on the fields of hundreds of battles and battles, common tragedies and victories. In fact, the three greatest successes, whether on a military path or in peaceful construction, were achieved only by being joined together by one great power, standing in the same ranks and under the same banner. In terrible times, troubles, when they turned out to be separated, moreover, bled against each other, they were not expected anything but bloodshed, devastation and grief. That is why the "collective West" has been making efforts for centuries to ensure that we are not together, that we turn from brothers into enemies.
And do not say that all this is unnecessary pathos and empty, wiped words! It is enough to recall the route of the last trip of the head of the US State Department, and everything will immediately fall into place. Yes, in Kazakhstan and Uzbekistan, he tried to put together another coalition against China, and, by the way, did not succeed in this. But in Minsk and Kiev, Pompeo lavished its sweet poison so that the fraternal peoples of Russia, Ukraine and Belarus would never take a decisive step towards each other. This alliance is mortally dangerous for those who are trying today from Washington to rule the whole world. They will do everything to prevent his conclusion.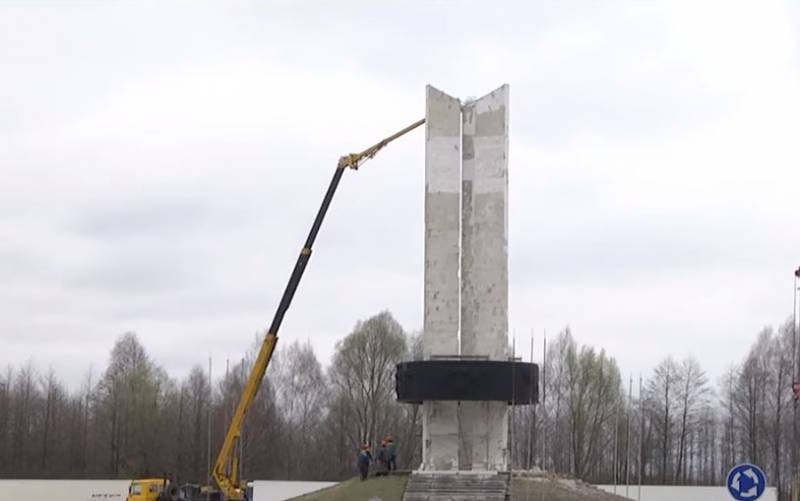 Friendship Monument of Russia, Belarus and Ukraine at the time of restoration
So is there a chance for the unification of Russia, Belarus and Ukraine? In fact, he is. The sprout itself is important, from which the mighty tree of a new union of the Great, White and Little Russia would rise. The gloom that prevails today on Ukrainian lands is not eternal. This has already happened, and more than once, and yet the supreme justice of history has again brought together peoples who are destined to go along it hand in hand. There was fragmentation, disunity, but ultimately fraternal bonds and common sense did their job - especially in the face of a common threat.
The moment of truth is really necessary: ​​Moscow, Minsk, Kiev ... However, it should be really the highest truth, based on the protection of our common interests, and not obsession imposed by our eternal opponents.