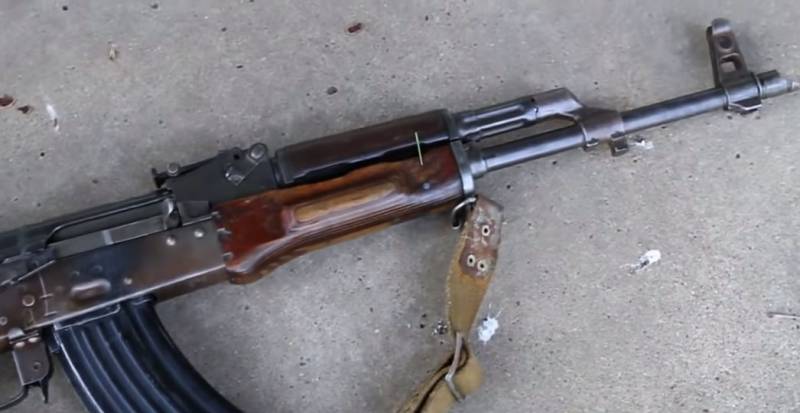 The countries of the Middle East are among the leaders in the world in terms of the prevalence of Soviet (Russian) infantry
weapons
. Moreover, it turns out that this weapon serves both government forces and those with whom they are fighting. This kind of situation manifests itself, for example, in Iraq. And here it is important to note that in this country, at one time, its own production of copies of Kalashnikov assault rifles was established.
The fact that there are Iraqi Kalash's and how high quality they are is reflected in the video by the expert of the Russian concern Vladimir Onokoy. Iraqi Kalashnikov assault rifles, like Chinese with American ones, Onokoi are among the worst in the world. At the same time, according to experts, the Iraqi occupy the 4th place in this list.
In fact, we are talking about the Yugoslav versions of Kalashnikov assault rifles. It was the Yugoslavs who created the production of these small arms in Iraq, which was originally called Tabuk.
Initially, the Tabuki had a fairly high quality, but with the deterioration of the economic situation, this quality also steadily worsened. And the decline in the quality of weapons led to difficulties in its use.
A detailed analysis of Iraqi AKs is presented in a video on Kalashnikov's YouTube channel: