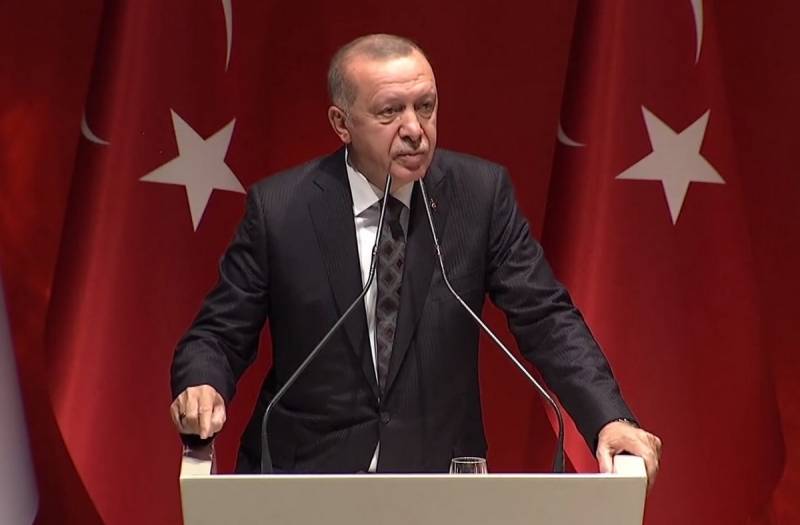 Turkey does not intend to aggravate relations with Russia and go to conflict because of the current situation in the Syrian province of Idlib. This was stated by Turkish leader Recep Tayyip Erdogan.
Answering journalists' questions on board an airplane returning from Kiev, Erdogan said that the situation in Syrian Idlib will not affect the relations between the two countries, Turkey will not aggravate relations, and the presidents can always agree.
We do not need to enter into conflict or serious conflict with Russia at this stage. She and I have strategic projects, such as Turkish Stream and Akkuyu NPP. There is no question that we will abandon the S-400 air defense system. Anyone who gets up with anger will sit with harm to himself. We sit down and discuss everything. I can call (Vladimir) Putin on Tuesday
- declared the Turkish president.
At the same time, he emphasized that Ankara brought its position to Moscow, explaining that "it is impossible to turn a blind eye to the continuation of the conflict in Idlib, to the death of civilians there and to a new exodus from the population to the Turkish border."
Earlier, the Turkish Ministry of Defense accused the Syrian government of the artillery shelling of Turkish forces, which led to the death of Turkish troops. In response, the application was claimed
aviation
Turkey hitting the positions of the Syrian army.
In turn, the Russian military said that the airspace over the province of Idlib was closed by Russian airborne forces, Turkish planes did not enter Syrian airspace in Syria, and no attacks were made on positions of Syrian government forces.