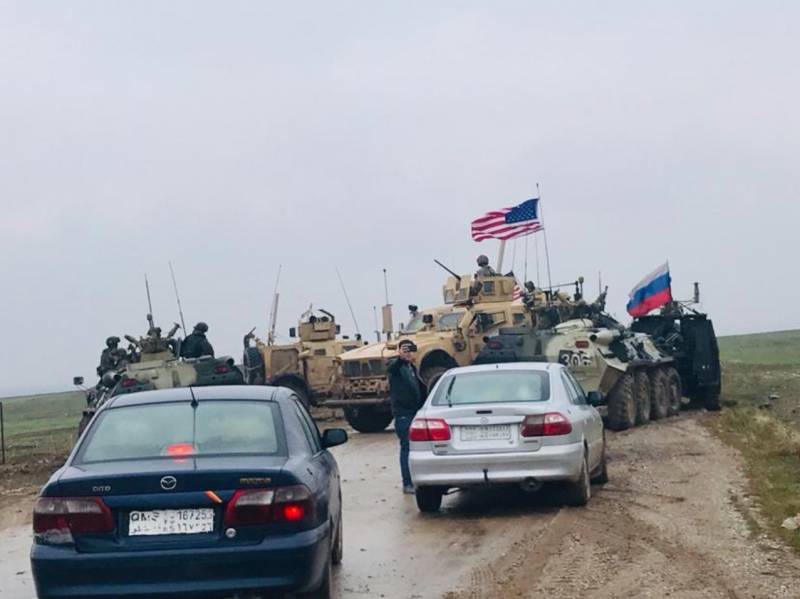 The network publishes a new photo of the "meeting" of Russian and American troops in Syria. All recent meetings were, to put it mildly, not in the most friendly atmosphere. Often, the US military tried to block the way for the Russian military patrol in the north and northeast of the ATS.
This time, a similar incident occurred on a highway in northern Syria, in the region where ethnic Kurds predominantly live.
As can be seen in the photo, American armored vehicles literally blocked the road to the Russian military patrol, which was on the route. However, it is not entirely clear what the Americans expected from their partitioning. Russian armored vehicles, including armored personnel carriers, simply circled the obstacle from two sides.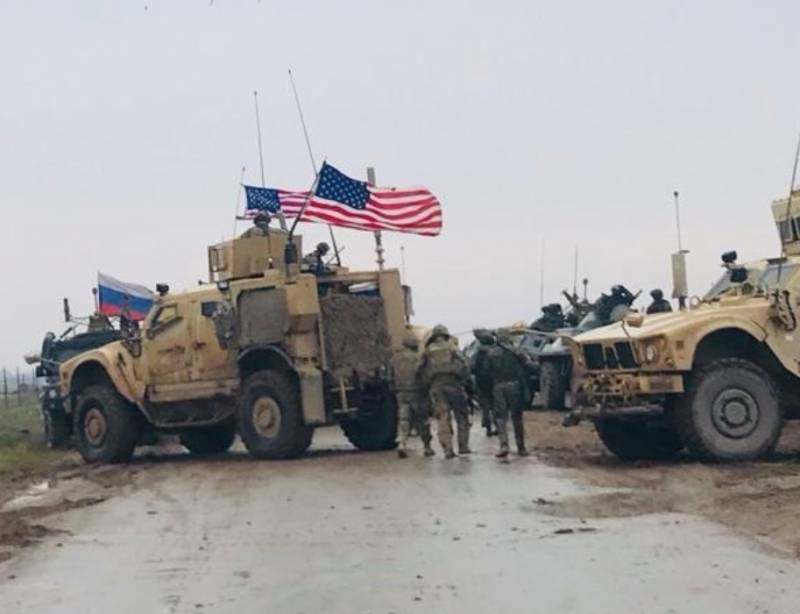 As commented on this situation on the net: "The Americans thought that the Russian armored personnel carriers moved only along the asphalt." But the patrol to complete the task on the route may deviate ...
Recall that earlier in the United States announced the absence of any serious incidents between Russian and American troops in the SAR. At the same time, the American representative spoke about the situation in which in one of the regions of Syria, the US contingent "intercepted a patrol with a Russian general." The incident was claimed to have been exhausted using special communication channels.