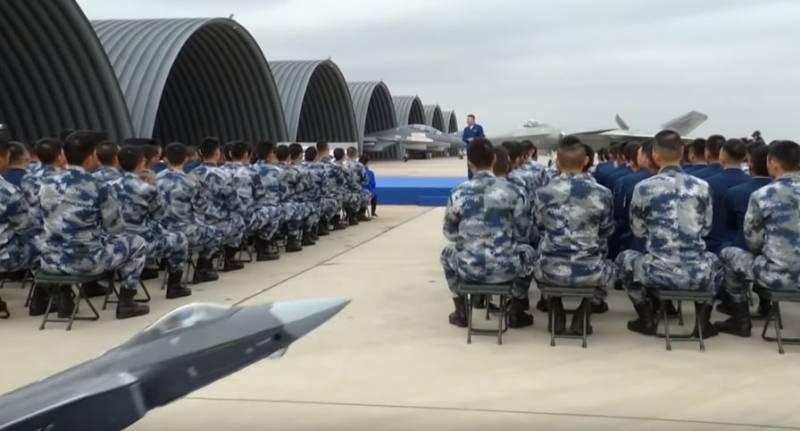 Chinese military experts wondered about the operation of 4th generation fighters (according to Chinese classification - 3rd). This question arose in connection with the increase in production of the 5th generation fighter J-20 and the expectation of the start of serial production of the J-31.
In the Chinese edition of Sina, it is noted that to optimize the park
aviation
The PLA Air Force might find it appropriate to switch completely to a new generation of fighters. It is noted that on the basis of the J-20 a whole line of military aircraft can be created: in addition to the fighter, it can be a bomber, as well as strike and reconnaissance drones. Additionally, the possibility of creating an UAV or an aircraft that would serve as a coordinator for military operations is being considered. And also based on the J-20.
In China, it is noted how Russia, on the basis of the Su-57 fighter, is trying to create an attack-type UAV. We are talking about the drone "Hunter", which is already being tested in pair flight with a combat aircraft.
From the material:
Relying on a new generation of combat aircraft may allow the country to re-equip the country's air force, enable manufacturers to maintain orders, and increase the number of jobs.
It is additionally noted that China could become the first country in the world to switch to a 100% production of stealth fighters, abandoning the production of previous generation fighters.