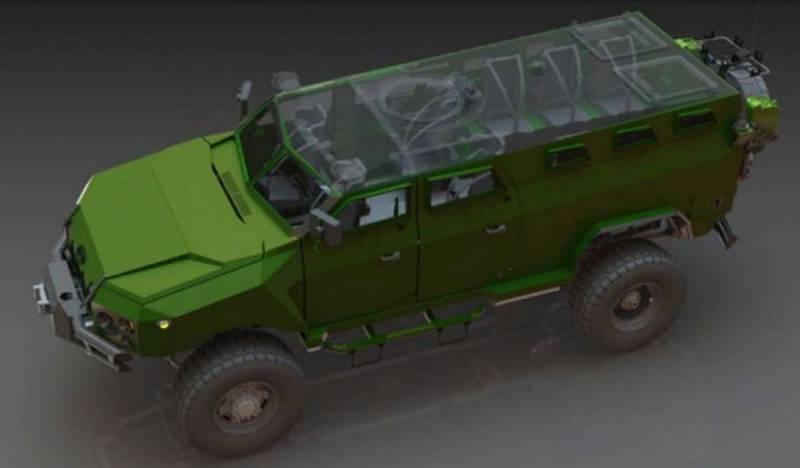 The company "Ukrainian armored vehicles" planned in 2020 to begin production of new special armored vehicles "Kamrat". Their development is carried out jointly with the KrAZ company.
This was told by the director of the company Ukrainian Armored Vehicle Alexander Kuzma in an interview for the television program Technique of War of the Ukrainian 24 Channel.
KrAZ-5233 with a 4x4 wheel arrangement is used as a chassis for a car. The Kamrat will be able to carry up to 10 people (2 + 8) in off-road conditions.
The combat vehicle will receive ballistic protection and underbody protection from undermining under the wheel or underbody up to 6 kilograms of TNT. The mass of the car is 16,4 tons. It will be equipped with a 6 liter 380-cylinder Weichai Power engine. from.
If we compare the new armored car with another Ukrainian-made car - Warta, then both vehicles have the same length - 7,19 meters. At the same time, the novelty's height is 2,6 meters, which is 25 centimeters less than its predecessor. Also, the Kamrat car is more than a ton lighter than the Warta, which weighs 17,5 tons.
The Ukrainian Armored Vehicle Company already has experience in cooperation with the KrAZ enterprise, together with which it previously created military equipment for the Armed Forces.