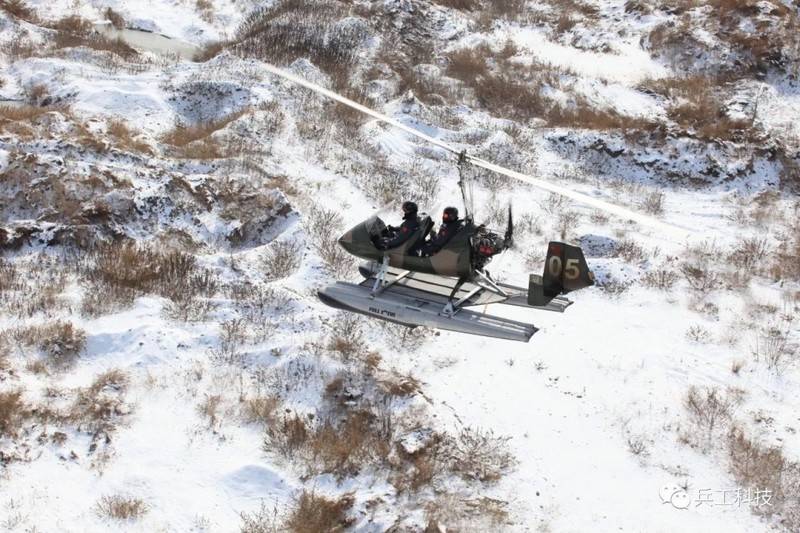 In China, winter trials of the promising Hunting Eagle amphibious gyroplane designed for the PLA special operations forces have been tested in winter. It is reported
"NPlus1"
citing the dambiev blog.
According to the publication, the development of gyroplanes in the interests of the army
aviation
The PLA and other power structures in China are engaged in the Chinese company Shaanxi Baoji Special Vehicles Manufacturing. The amphibious version of the new Hunting Eagle gyro was first introduced at the beginning of last year. The main purpose - the casting of fighters MTR PLA.
The autogyro amphibian is double, equipped with special floats for landing on water, but which on ice or snow can serve as skis. The weight of the aircraft is 290 kg, while the maximum payload mass is 230 kg. The gyroplane has a Rotax 914 engine with 115 horsepower. Cruising speed - 120 km / h, maximum - 160 km / h. The maximum flight range is 400 km, the ceiling is 4,5 thousand meters.
The device is equipped with an open two-seater cabin with landing fighters one after another. The payload mass allows you to transport two fighters with full combat gear.