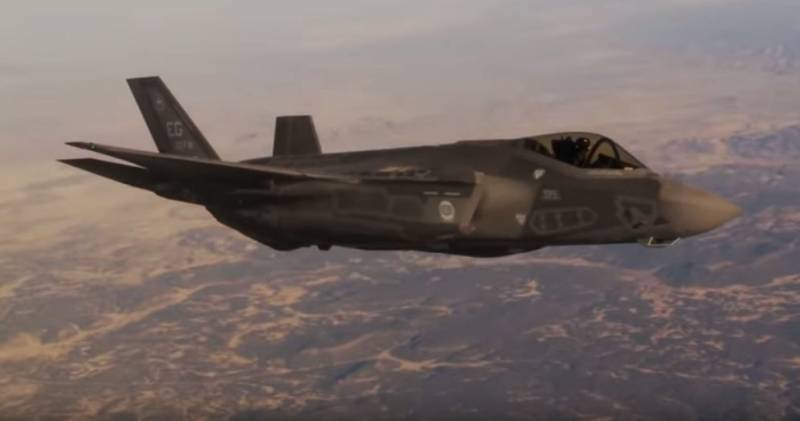 In the Polish media there are materials that are devoted to the disclosure of part of the information on the alleged deal with the United States in terms of Poland's purchase of weapons. First of all, we are talking about data on a possible contract for the purchase of American F-35 fighters.
The material of the Polish observer Zbigniew Lentovic states that the Polish Ministry of Defense is considering the acquisition of 32 fifth-generation fighters. At the same time, the amount of the proposed contract is almost $ 4,6 billion. This suggests that the United States is ready to sell its F-35s to the Poles at a price of almost $ 144 million per unit.
The Polish media say that for this money the United States is ready not only to sell aircraft for the Polish Air Force, but also to train Polish pilots and technicians. The preliminary figures are 114 people (90 technicians and 24 pilots).
The specified amount also includes the creation of a training center with 8 simulators with operation until 2030.
The contract provides for the supply to Poland of F-35A aircraft in batches of 4-6 units per year, starting in 2024.
At the same time, an interesting detail is noted in the Polish media: the Polish Ministry of Defense has actually admitted that it intends to buy F-35 fighters from the Americans without a tender. In fact, this can be regarded as a violation of antitrust and anti-corruption legislation.
In addition, it turns out that the United States is going for $ 4,6 billion to deliver to Poland its fifth-generation fighters without weapons - virtually "empty". Arms Poles have to buy separately. About how much the transaction will cost in this case is not said.
The Polish Ministry of Defense says that "the lack of armaments is compensated in this case by the fact that the United States is ready to introduce Poland to the program of continuous maintenance and logistics of the supply of spare parts and components."