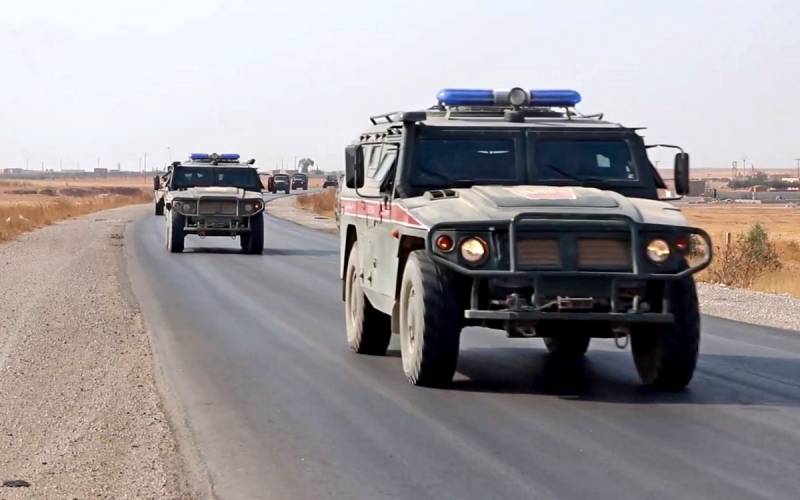 Turkish servicemen did not appear on a joint patrol with Russian military police in northern Syria, the Russians had to "work off" the route alone. This was announced by the head of the Russian Center for the Reconciliation of the warring parties, Major General Yuri Borenkov.
Due to the non-arrival of the Turkish side to participate in joint patrols, the Russian military police unilaterally patrolled the following route: Kobani - Garib - Kharab-Nas - Ivtiran-Takhtani - Badfik - Itviran-Faukani - Garib - Kobani border crossing point the province of Aleppo
- the Center said in a statement.
According to Borenkov, all the activities planned along the patrol route were unilaterally carried out by the Russian side according to previously approved plans and without incident. At the same time, air patrols along the route by Russian helicopters were carried out.
As the general noted, violations of the cessation of hostilities by illegal armed groups continue in Idlib province.
Meanwhile, the militants taken by Aleppo of one of the groups fighting against the government forces directly indicated Turkey as a country supporting and financing the Jebhat al-Nusra terrorist group banned in Russia. According to one of the prisoners, Ankara forces them to fight for terrorists, mainly using various methods of intimidation, including threatening the families of militants, who are often in refugee camps in Turkey. Supply groups directly comes from Turkey and Saudi Arabia.