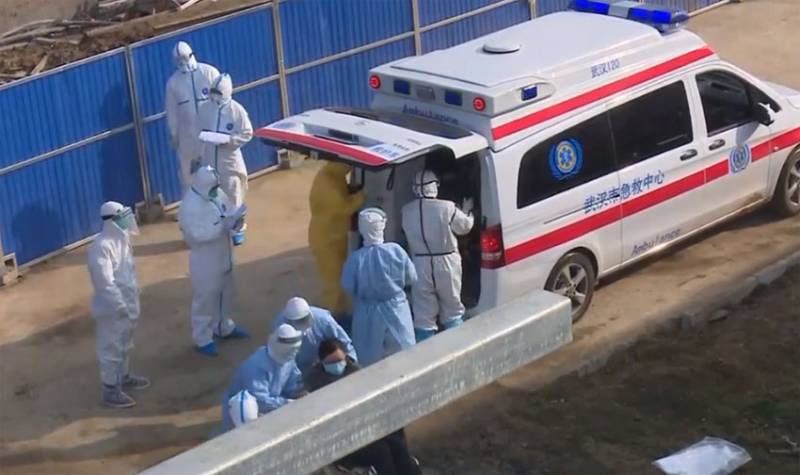 A major Indian publication, The Week, published material in which it was again suggested that the Chinese coronavirus could be created by a person in one of the laboratories. The material says that Chinese virologists were engaged in a joint project with Canadian colleagues in North America (Winnipeg). According to the author of the material, R. Prasannan, several samples were sent from Canada to Wuhan, China for research.
The author draws a parallel with the 1976 Hollywood film Kassandra Pass, which tells how terrorists entered the WHO laboratory in Geneva and broke up a container with deadly contents. One of the terrorists managed to escape, but turned out to be infected with pneumonic plague, subsequently starting to infect the passengers of the train in which he had been poorly studied.
Indian author:
Has the new coronavirus turned out to be activated in approximately the same way: for example, through an employee in the biological laboratory
weapons
in Wuhan? The Washington Times, which is known for its connections with the CIA, expressed such suspicion in an article quoting Dani Shoham, a former Israeli military intelligence officer who studied Chinese biological weapons.
The following is a version of an Indian specialist in biohazard compounds, Dr. Selvamurti, who was previously a member of the Defense Research and Development Organization. According to an Indian expert, a laboratory in China could contain a dangerous virus not at the proper level of safe storage. This could lead to infection of at least one of the employees, about which they found out only after a couple of weeks.
Dr. Selvamurti:
Of course, we never accused China of preparing a biological war against India. But, nevertheless, such scenarios were never ruled out. We have developed several options for protective mechanisms against the spread of biological threats in our direction.
The Week refers to how an outbreak of plague was recorded in 1994 in several areas of India. Experts identified biological samples and allegedly identified "artificially planted groups of molecules" in them. Then, experts suggested that a new type of plague could be artificially created in one of the American biological laboratories on the territory of the Republic of Kazakhstan.
For your information:
The Wuhan Institute is one of the largest virology facilities not only in China, but throughout Southeast Asia.