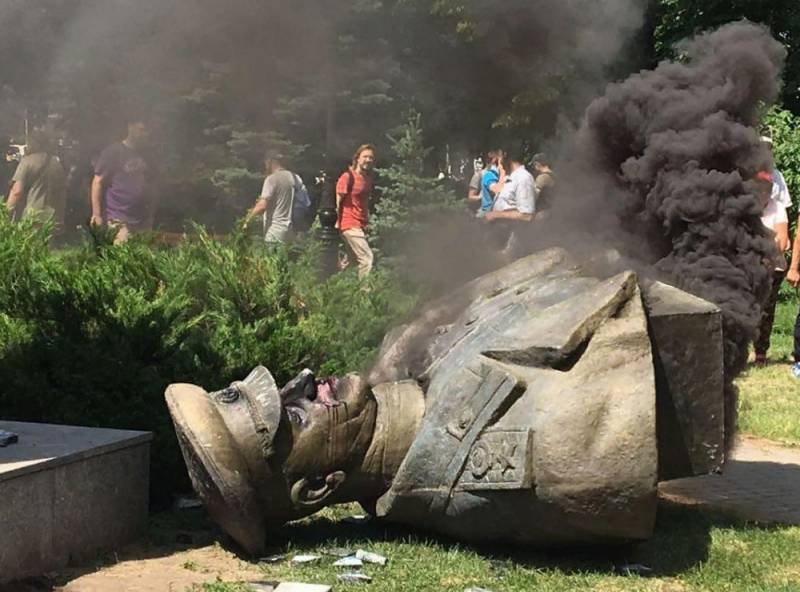 The Ministry of Culture of Ukraine refused to include the Kharkov monument of Marshal G.K.Zhukov in the state register of monuments. Recall that earlier Kharkov public activists turned to the Ukrainian Ministry of Culture - after the radicals demolished the monument to the illustrious marshal in Kharkov.
Social activists hoped that the state would take the monument under protection after restoration, however, the authorities once again played openly on the side of the radicals, continuing flirting with nationalist groups.
The mayor of Kharkov, Gennady Kernes, after the demolition of the bust of Marshal G.K. Zhukov, promised to restore the monument. At the same time, the Ukrainian radicals announced that he thereby "violates the law on decommunization". On July 11 last year, despite threats from nationalists, the Kharkov authorities restored the monument to the Marshal.
At the same time, the local police still have not prosecuted any of the radicals who actually committed an act of vandalism.
Gennady Kernes said that the city hall is ready to restore this monument every time if the state has neither the capacity nor the desire to officially stand up for it.
Recall that the radicals in the post-Maidan years managed to defeat hundreds of monuments throughout Ukraine, trying to fight their own
history
.