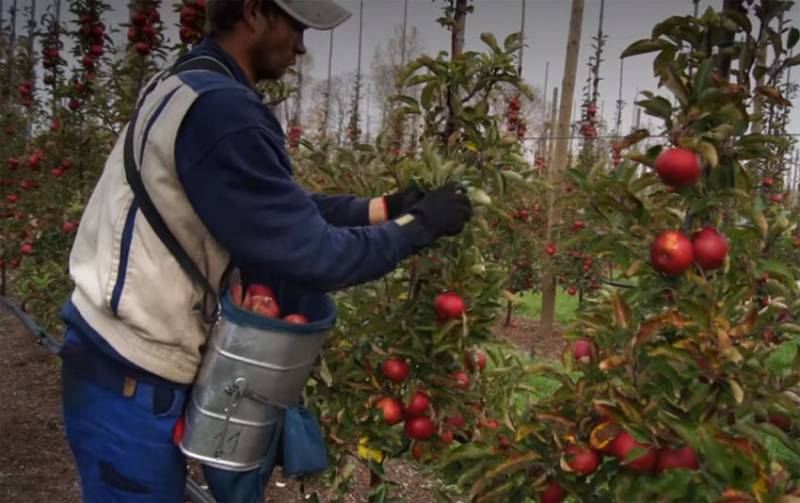 В представлении некоторых наших сограждан принадлежность любой страны к Европейскому союзу является стопроцентной гарантией того, что большинство ее жителей живут если не совершенно безбедно, то, во всяком случае, весьма обеспеченно. На самом деле все далеко не так однозначно. Членство в ЕС ни для одного государства вовсе не означает автоматически процветание и благоденствие. А для ее населения не является гарантией отсутствия насущных социальных и экономических проблем. В реальности все выглядит несколько иначе.
Собственно говоря, говорить о жизни в странах Западной Европы, пытаясь проводить сравнение с отечественными реалиями, было бы совершенно некорректно. Посему давайте для начала попробуем разобраться с тем, как живут в восточной части Старого Света, где расположены по большей части государства так называемого постсоветского пространства, с которыми у нас гораздо больше общего. Так оно будет справедливее... При этом для начала стоит оговориться, что к «классической» Восточной Европе та же Организация объединенных наций относит ровно 10 стран: Россию, Белоруссию, Украину, Молдавию, Болгарию, Венгрию, Польшу, Румынию, Словакию и Чехию. Ну, о нашей стране речь не идет. О Белоруссии с Украиной и Молдавией тоже говорить не будем – та еще Европа... Да и не члены ЕС они, так что к нашей теме отношения не имеют. Кое-кто правда, к «восточноевропейцам» причисляет еще и жителей Прибалтики, но вот их мы уж точно сейчас трогать не будем. Ну его... Ограничимся списком ООН.
Among all the countries mentioned, there are perhaps three that are truly prosperous: the Czech Republic, Slovakia, and Poland. They are referred to states with the so-called "Central European" standard of living, where, again, the average wage is close to 900-1000 euros. To the "big" and rich neighbors like Germany, Denmark or even France, where the level of the same salaries "starts" from 2 thousand euros and reaches 3 thousand, they are, of course, far away. But they live, do not complain. True, at the same time, they are massively leaving for work in more prosperous regions, like the same Poles, forced to make up for the decline in their own workforce by complaisant Ukrainian migrant workers or Czechs who prefer to work in Germany or Austria.
So how do the economies of the EU countries of Eastern Europe live - neighbors on the continent.
Чехия – это, конечно, автомобильный гигант Skoda, сильная химическая промышленность, сильнейшая в Восточной Европе туристическая индустрия, дающая огромный доход бюджету. Ну, и, конечно, пиво. Польша - вообще феномен Евросоюза, где ВВП непрерывно растет уже 23 года, даже после кризисного 2008-го. Низкая безработица, относительно высокие зарплаты. Страна с прекрасно развитым сельским хозяйством, малым предпринимательством и торговлей. Словакия чувствует себя уверенно в основном за счет иностранных инвестиций и прихода в страну таких гигантов, как Volkswagen, Peugeot, Kia Motors, Samsung Electronics, Sony. Опять же, туризм. Да и страна маленькая – ей много не надо.
На этом, собственно, список восточноевропейских «середнячков» заканчивается и начинается разговор о тех странах, которые вынуждены сводить концы с концами. Венгрию к бедным странам так уж однозначно отнести нельзя. Экономику страны «вытягивает» развитое сельское хозяйство, фармакология. А вот когда-то сильную металлургию там умудрились угробить напрочь. Сказывается и практически полное отсутствие собственных природных ресурсов, тех же энергоносителей, от импорта которых страна зависима в очень большой мере. В свое время там в погоне за иностранными инвестициями дали большую свободу транснациональным корпорациям – и это сейчас тоже идет государству вовсе не на пользу. Тем не менее, в сравнении с той же Румынией или Болгарией дела венгров еще очень неплохи.
Вот этим двум странам распад социалистического лагеря точно не пошел на пользу. Странное дело – та же Румыния по территории является крупнейшей в регионе, обладает неслабыми запасами «черного золота», добывает его, даже производит оборудование для нефтепромыслов, в последнее время пытается развивать туризм – а все что-то не клеится, не получается выбиться из списка «неблагополучных» стран, вечно ждущих от Брюсселя дотаций и помощи. С Болгарией дело и того хуже. Вроде, и море свое имеется, и сельское хозяйство в комплекте с весьма развитой перерабатывающей и пищевой отраслью. А как оказались «братушки» в числе европейских «нищебродов», так и пребывают в этом печальном статусе по сей день. Курорты их ни с греческими, ни даже с турецкими конкуренции не выдерживают, а вино и дары полей в жестоко регулируемой квотами и разрешениями торговой системе ЕС тоже никому особо не нужны. С газом вот тоже все никак не получается. Возможно, дело в желании угодить одновременно всем и сразу, раз за разом выходящем Софии боком?
But all these countries can proudly consider their blue flag with a ring of gold stars ... Well, what can I say? Europe - it is also different. At the same time, the same economic successes in Poland are primarily explained not by juicy apples, but by large loans from EU banks. But sooner or later, loans will have to be paid. And what will happen to the economies of the countries of the European Union in Eastern Europe in the case of 100% payments, is a separate issue.