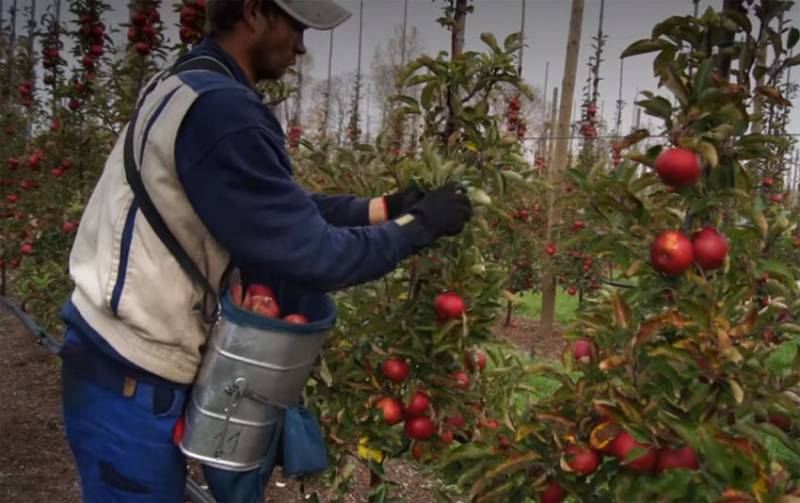 In the view of some of our fellow citizens, the fact that any country belongs to the European Union is a XNUMX% guarantee that most of its inhabitants live, if not completely comfortable, then, in any case, very well off. In fact, everything is far from so simple. Membership in the EU does not automatically mean prosperity and prosperity for any state. And for its population is not a guarantee of the absence of pressing social and economic problems. In reality, everything looks a little different.
Strictly speaking, it would be completely incorrect to talk about life in Western Europe, trying to make comparisons with domestic realities. Therefore, let's first try to figure out how they live in the eastern part of the Old World, where most of the states of the so-called post-Soviet space are located, with which we have much more in common. So it will be fairer ... In this case, for a start, it is worth mentioning that the same United Nations Organization includes exactly 10 countries as "classical" Eastern Europe: Russia, Belarus, Ukraine, Moldova, Bulgaria, Hungary, Poland, Romania, Slovakia and the Czech Republic . Well, we are not talking about our country. We will not talk about Belarus with Ukraine and Moldova either - that is Europe ... And they are not EU members, so they have nothing to do with our topic. Some of the truth, among the "Eastern Europeans" also ranks among the inhabitants of the Baltic, but we certainly will not touch them now. Well, his ... We confine ourselves to the UN list.
Among all the countries mentioned, there are perhaps three that are truly prosperous: the Czech Republic, Slovakia, and Poland. They are referred to states with the so-called "Central European" standard of living, where, again, the average wage is close to 900-1000 euros. To the "big" and rich neighbors like Germany, Denmark or even France, where the level of the same salaries "starts" from 2 thousand euros and reaches 3 thousand, they are, of course, far away. But they live, do not complain. True, at the same time, they are massively leaving for work in more prosperous regions, like the same Poles, forced to make up for the decline in their own workforce by complaisant Ukrainian migrant workers or Czechs who prefer to work in Germany or Austria.
So how do the economies of the EU countries of Eastern Europe live - neighbors on the continent.
The Czech Republic is, of course, the automobile giant Skoda, a strong chemical industry, the strongest tourism industry in Eastern Europe, which gives huge revenue to the budget. Well, and, of course, beer. Poland is generally a phenomenon of the European Union, where GDP has been continuously growing for 23 years, even after the crisis of 2008. Low unemployment, relatively high salaries. A country with well-developed agriculture, small business and trade. Slovakia feels confident mainly due to foreign investment and the arrival of giants such as Volkswagen, Peugeot, Kia Motors, Samsung Electronics, Sony. Again, tourism. And the country is small - it does not need much.
On this, in fact, the list of Eastern European "middle peasants" ends and the conversation begins about those countries that are forced to make ends meet. Hungary can't be unambiguously attributed to poor countries. The country's economy is "pulled" by developed agriculture, pharmacology. But once upon a time they managed to ruin strong metallurgy there at all. It is also affected by the almost complete absence of own natural resources, of the same energy sources, on the import of which the country is very dependent on. In their time there, in pursuit of foreign investment, they gave great freedom to transnational corporations - and this is now also not doing the state good. Nevertheless, in comparison with the same Romania or Bulgaria, the affairs of the Hungarians are still very good.
The collapse of the socialist camp certainly did not benefit these two countries. It's a strange thing — Romania, by its territory, is the largest in the region, possesses not weak reserves of "black gold", extracts it, even produces equipment for oil fields, has recently been trying to develop tourism - but everything doesn't stick, it's impossible to get out of the list "Dysfunctional" countries, always waiting for subsidies and assistance from Brussels. With Bulgaria, things are even worse. It seems that there is a sea of ​​its own, and agriculture complete with a highly developed processing and food industry. And as the "bros" were among the European "rogues", they remain in this sad status to this day. Their resorts with neither Greek nor even Turkish compete, and no one really needs wine and field gifts in the EU trading system, which is severely regulated by quotas and permits. With gas, too, everything still does not work out. Perhaps the point is in the desire to please everyone at once and at once, over and over again leaving Sofia sideways?
But all these countries can proudly consider their blue flag with a ring of gold stars ... Well, what can I say? Europe - it is also different. At the same time, the same economic successes in Poland are primarily explained not by juicy apples, but by large loans from EU banks. But sooner or later, loans will have to be paid. And what will happen to the economies of the countries of the European Union in Eastern Europe in the case of 100% payments, is a separate issue.