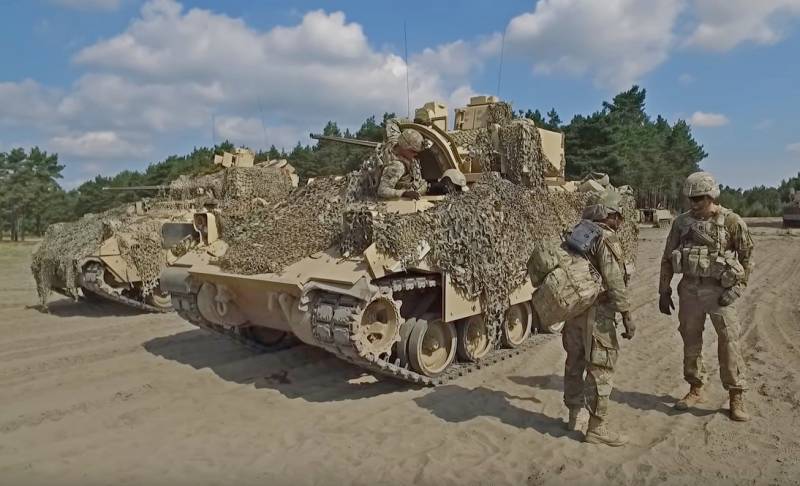 In the face of an increasing threat to armored vehicles on the modern battlefield, the Pentagon decided to bet on giving its combat vehicles active dynamic protection. To help in this endeavor, Israel spoke out. However, the improvement process went far from smoothly. About it writes The War Zone.
Problem protection
According to the publication, the Pentagon has noted the ever-growing threat of anti-tank weapons in recent years, especially in the event of a conflict with a great power such as Russia. At the same time, Israel is a pioneer in the development of anti-ATGM technologies. His KAZ Trophy from Rafael is already being installed on
tanks
Abrams M1 US Armed Forces.
In these conditions, the U.S. Army in December 2018 chose the Israeli company Elbit to equip the Bradley BMP with an active protection system (ADZ) Iron Fist Light. However, in 2019, the Pentagon discovered problems with its placement on this type of military equipment.
Bradley A3 does not generate enough power to operate ADS
- said in the report of the DOT & E department, which noted that the A4 modification is suitable for equipping with Israeli protection, but only after its completion.
At the same time, a limited number of the Bradley fleet is being upgraded to level A4, which has an auxiliary power unit. The company BAE Systems, responsible for improving the BMP, was tasked to improve only 641 units of equipment. This represents less than 15% of the total number of Bradley currently in operation.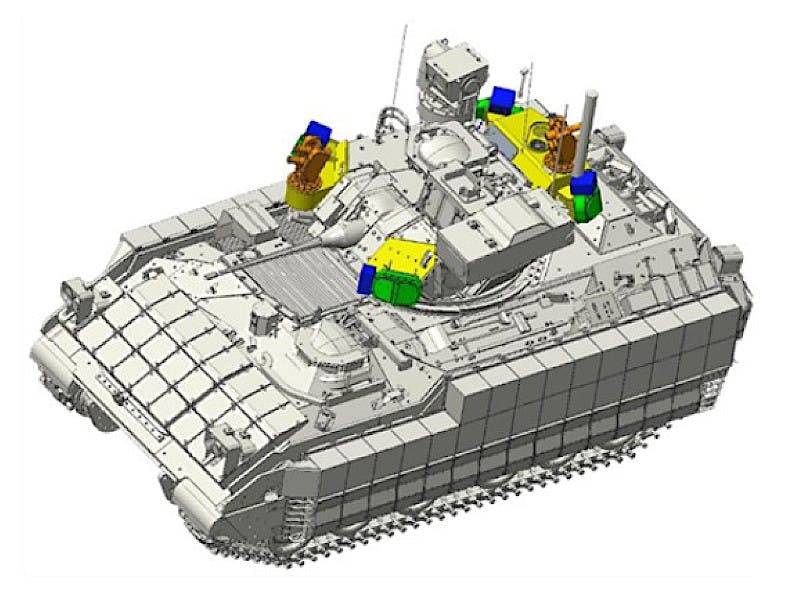 Arrangement of the various components of the Iron Fist Light system on the Bradley
"Bradley" with active dynamic protection will be released during the upgrade in the amount of only four "brigade sets." They are not intended for specific units and will be available to the units in need. One of these "kits" is supposed to be constantly kept in Europe.
The Bradley family currently has two main options: "the M2 infantry fighting vehicle and the M3 cavalry fighting vehicle." Among the American units, about 4,5 pieces of equipment of these two types are scattered, and about 2 thousand are in storage. Some of them were brought to version A3, which is not suitable for the placement of the Israeli defense.
According to The War Zone, the limited scale equipment of the "Bradley" ADZ can be dictated by the Pentagon's desire to say goodbye to this BMP. The U.S. War Department intends to focus on creating a combat vehicle of the future - OMFV. Especially considering that Bradley, developed many years ago, is getting worse at updating its capabilities. This proves
история
with the installation of Israeli protection.