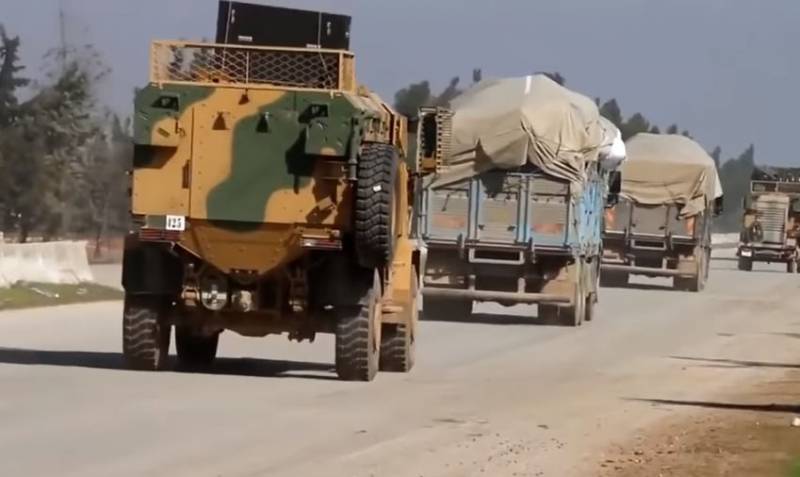 From Syria, there are reports of losses among representatives of the Turkish military contingent. Recall that on the eve of Turkey began the transfer of an additional number of its troops and military equipment to the Syrian province of Idlib.
The head of the press service of the Turkish president, Ibrahim Kalin, said on his Twitter microblog that there was a shelling of the Turkish military column. According to Kalyn, four Turkish soldiers died in Syrian Idlib.
Ibrahim Kalyn:
An immediate response was given to this. The perpetrators will be held accountable for this (attack).
According to recent reports, as a result of the shelling in Idlib, there are not only the dead, but also wounded Turkish soldiers and officers. Ankara reports nine soldiers injured in varying degrees of severity.
The report said that the shelling took place in the area of ​​the city of Serakib.
The Turkish President's press service says the assad's forces fired. It is stated that in response, Turkish troops struck at the positions of the SAA. In particular, we are talking about the destruction of the Syrian battery.
It should be noted that the Syrian government army (SAA) in recent days has been actively attacking the positions of militants in Idlib. Moreover, the latter use Turkish observation posts as a cover. It is likely that it was this fact that could lead to the fact that the Turkish military died as a result of the shelling.