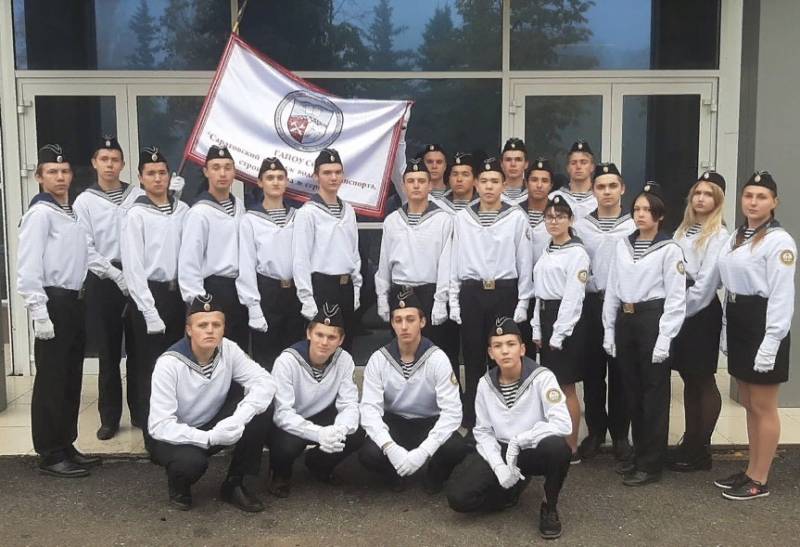 "We are dear to the young everywhere, to the old people everywhere." It is these lines from the old Soviet film that are probably known to everyone. In childhood, "stupefied" by Soviet propaganda, we took these lines for granted. Any student knew that his fate was largely in his hands.
You will study well - after school you will have a direct way to college, or if you can't do it the first time, go to a technical school. Further work on a specialty somewhere in the vastness of the USSR. And those who are not strong in school sciences, went to vocational schools to master working professions.
Moreover, graduates of vocational schools received one and a half to two times more than institute ones. The government compensated for the lack of career prospects with money. And respect in society, good workers enjoyed no less than engineers. So the Soviet song did not lie. The "road" was.
No youth, no problem
The media has been discussing the problem "the elders everywhere everywhere ..." the pension reform, the need for which our officials spoke so much about, has been done in much the same way as an operation to remove tonsils by a proctologist. The result is achieved, however, the patient no longer has a sore throat, but there are problems with another place.
But I decided to "do the operation" classically. To find out how we are doing with "young is our way everywhere". And who knows this question better than the former Minister of Labor (who, judging by the "sticks" from the president, successfully coped with the task in this post), and now the chairman of the Pension Fund of Russia Maxim Topilin.
On December 26, the former minister spoke on the results of his work on the Russia 24 channel. A couple of quotes regarding youth, I will give:
"The situation is better than usual, because nevertheless now the young generation that enters the labor market is much smaller. Therefore, now the unemployment rate is 4,5-4,7%. We expect that next year it will continue to be so. "
"Our task is to work correctly with employers - how we can accelerate the process of implementing professional standards, new requirements for professions. As for the unemployment rate, I do not see any risks and concerns. "
No young - no youth unemployment. Or did I misunderstand these words?
Youth employment should be a priority
"Veterans", I will correctly call our generation 50+, they understand that today the government should rely on young people. Alas, life cruelly divides humanity into strong, but without the necessary experience, and weak, but wise.
It is clear that today, in a situation where life expectancy has increased slightly, but the quality is poor, the main social burden has been laid on young people. A beautiful government report on life expectancy is actually nothing more than a victory for our doctors and pharmacists.
So, we literally at every opportunity tell ourselves about the problems of the "demographic pits" associated with losses in the Second World War. But at the same time, we are pleased that youth unemployment will not increase in the coming years. Note that we are not happy that the number of jobs for young people has increased, but simply that there will be fewer candidates for existing jobs.
There is no youth, but one in five is an officially registered unemployed young man. It is officially registered. But we are well aware that the figure can be increased significantly. Formally becoming unemployed is a rather dreary occupation.
What is the result? Lack of money, inaction, unsuccessful search for a decent job for a young man, in most cases the situation is stalemate. He has a feeling of his own uselessness, social rejection. Injustice ultimately. What's next? Further anger, marginalization of man.
There is no future without the present
I think it's clear that the modern labor market in Russia not only does not ensure the full and effective use of the labor force of youth, but also pushes young men and women to make money not entirely legal. I will give one more official figure. The employment service registered 0,9% of the active working population. A vacancy in the same place for 1,5%. Almost two vacancies for one unemployed. Interesting statistics.
Ever wonder why it happened? Work, judging by the number of migrant workers, the sea, and nowhere to work. Rave? Perhaps nonsense. Only for officialdom I would suggest another version. "Our youth does not want to work." Good phrase. The main thing is that responsibility is immediately transferred from a sore head to a healthy one. The government is good, but the people (in this case youth) are bad.
I will try to understand the reasons for unwillingness, or rather, the inability to get a job, work for modern boys and girls. The main thing, it seems to me, is that the youth is no longer "Soviet". They do not want to work "on credit." They do not want to receive "how much they will give." Unlike us, essentially Soviet. Young people do not want to go to work, which is low paid.
I was browsing job search sites. You know, without a "hairy arm" a young man with a higher education, but without work experience (I wonder where he should come from a former student), will not find a well-paid job. There will be standard answers like "Your candidacy suits us, wait for the call", which will never happen.
Another reason is the reduction in the number of jobs. Simple "digital". The increase in the number of unemployed has led to an increase in the number of unemployed among young people. The following reason follows from this. If there is a vacancy, who will choose the employer, a person with experience, or a graduate? The second option in most cases is something from the realm of fantasy.
Move on. Most of those who now lead teams in almost any field, I think, will agree that in the vast majority of cases a young specialist today rarely matches the level and quality of professional training, which implies the presence of his diploma of education. Today it's good if the engineer will prepare to match the techniques of the Soviet era.
There is an obvious flaw in the state. I do not know the exact numbers, so I will write this in my opinion. Today, in my opinion, we can be proud of the most educated salesmen, workers, security guards, and other working people. Through one in the column education is "higher". And why?
Yes, it's just that in our "orchestra" everyone plays what they want. The main thing is not the interests of the state, but the report on the good work of the subordinate organization. So, those responsible for the training of specialists report on the number of those specialists who have arrived and graduated. And specialists from the employment service report a lack of trained personnel for the labor market. Universities prepare, well aware of this, personnel for the employment service, and not for production.
And the last one. For a young man, not only wages are important, but also the growth prospect. A perfectly healthy desire to grow up the career ladder. However, in most companies there is simply no such prospect. Such opportunities provide only large companies. Because the competition there is huge. For any position.
What urgently needs to be done
I am often reproached for not giving concrete proposals to rectify the situation. I confess, I do it intentionally to give everyone the opportunity to speak out. Among our readers there are people who are much better than me versed in the question posed in the material. But today I will violate my own principle. Just because nothing revolutionary needs to be invented. You just need to remember.
So, first of all, it is necessary to quote jobs for young people. First of all, for graduates of educational institutions and for those who return after serving in the army. Roughly speaking, it is necessary to return those same three to five years of working after university. After the specialist has worked in the company for these three years, the management will already know what kind of specialist.
Further it is easier. This is already being done. I am about caring for a young family. Concessional lending, childbirth payments, regional benefits for those who fill vacancies in unpopular regions.
The orientation of educational institutions towards local production, local medicine, and local education is also important. From the first year a student should know the place of his future work and its specifics. Secondary special educational institutions and institutions of special education in general should be on the basis of enterprises. The whole problem is that most enterprises are private. And try to "motivate" them to patronize a college or technical school.
This is only part of what needs to be done "yesterday". There can be many offers. We have enough people who are not indifferent to the fate of youth. And do not think that one vote is nothing. It's a lot. But only when the voice sounds, and does not turn into a whisper in the kitchen.