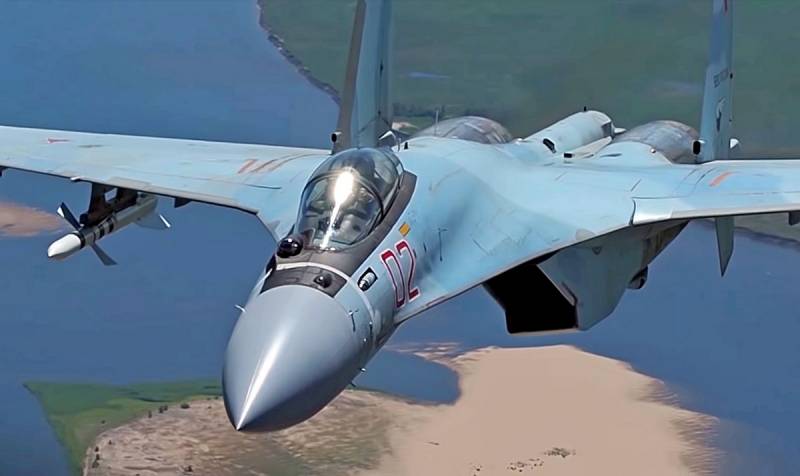 The potential of the Russian Su-35 fighter is significantly limited in comparison with more advanced aircraft of its class. This opinion was voiced by the retired Indonesian air defense commander Eris Hariyanto on the pages of IndoAviation, listing four reasons.
Firstly, the Su-35 is a development of the previous type, namely the Su-27 fighter. He was surprised when Jakarta decided to purchase this car, since at that time there was already a 5th generation platform on the world market with stealth capabilities [apparently, it's about F-35]. According to him, the Su-35 is able to prove itself only at a low flight speed.
As he points out, in the early years of independence, Indonesia acquired a number of advanced aircraft: Tu-16 strategic bombers, OV-10 and P-51 reconnaissance aircraft, F86F, MiG-15, MiG-17, MiG-19 and MiG- fighter jets 21. In modern conditions, a similar approach is required - to bet on the 5th generation jet stealth fighter.
Secondly, the Su-35 has a passive radar, inferior in terms of the effectiveness of the radar with AFAR. At the same time, many platforms already have an advanced radar station, including Saab JAS 39E / F Gripen, Dassault Rafale and Eurofighter Typhoon.
Thirdly, the Su-35 is large for a class of fighter jets, therefore, in his words, "it is easy for an enemy aircraft to detect it." Hariyanto, who previously flew the F-16 Fighting Falcon and F-5 Tiger II, explains that in modern air battles, airplanes that are able to detect the enemy first have a chance to win.
Fourth, he believes that aircraft maintenance is too expensive - unlike the F-35, which is widely sold around the world. At the same time, no comparative figures are given by the former aviator.