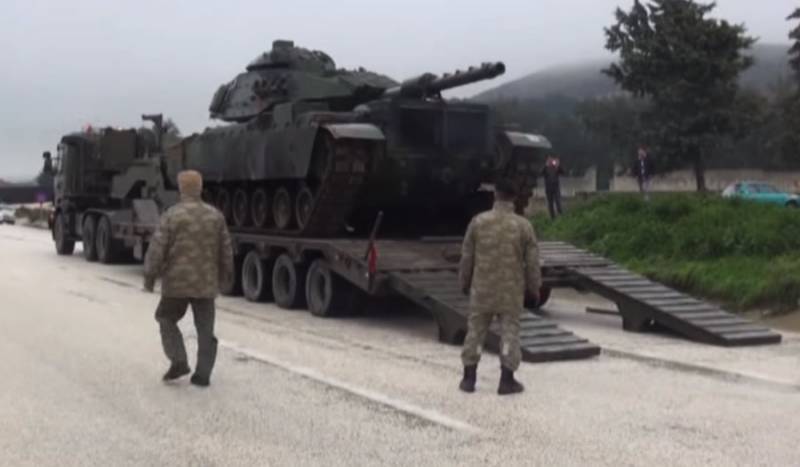 Syria receives confirmation of the information that a large convoy of military equipment of the Turkish armed forces crossed the Syrian border. According to Turkish sources, the armored vehicles of the Turkish army are sent to Idlib province.
Crossing the border with the ATS took place in several stages. In total, over 200 units of military equipment, including from Turkey, were transferred to Syria
Tanks
and self-propelled guns.
It is important to note that the command of the Turkish Armed Forces has spread information that the Aleppo-Latakia highway is declared a special zone during military operations during the transfer of military equipment.
The transfer of tanks and other military equipment is due to the fact that Ankara is going to stop the advance of the Syrian government army in Idlib. Recall that a few days ago, the SAA entered one of the largest strongholds of militants in the province - the city of Maaret al-Nuuman. In such a situation, the pro-Turkish forces chose their usual tactics - to use Turkish military posts as a cover.
An increase in the Turkish military contingent in Idlib will clearly play into the hands of militants, including terrorists of the Khayyat Tahrir al-Sham group (the former Jebhat al-Nusra is banned in the Russian Federation).
Earlier, Recep Erdogan accused Russia of not "stopping the assault of the Assad regime's army."