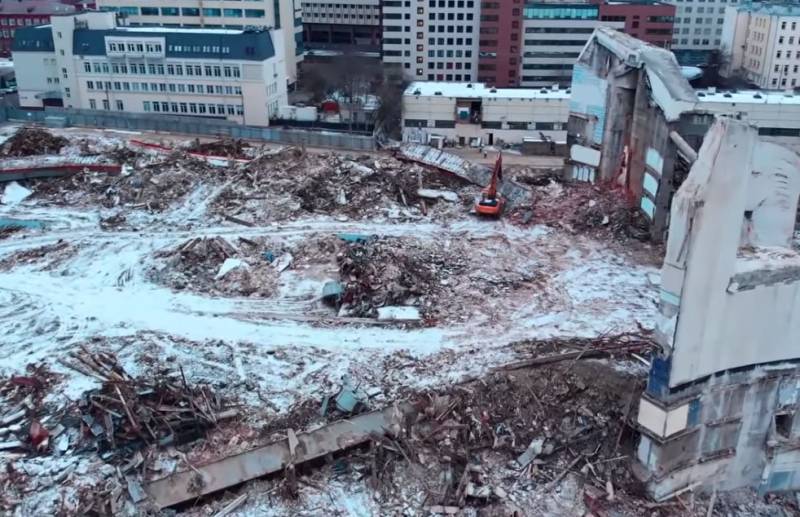 The network is discussing the demolition of the sports and concert complex "Petersburg". This drift was filmed by drone cameras. It turned out that the cameras captured a tragedy: during dismantling, one worker was under the rubble of a huge construction.
Earlier it became known that the concessionaire is planning to build the newest ice arena for 25 billion rubles on the site of the Peterburgsky JCC. This, as stated in the project, will be the largest ice arena in the world.
In the program of Konstantin Semin, the question is asked: why spend such an impressive amount of money on an object that first of all looks like a PR campaign, if only a hundred kilometers from the same Peter can you find villages and small towns with devastation?
According to Konstantin Semin, expressed in the Agitprop program, the dismantling of the structure in the Northern capital once again showed that the main law for modern business is the earliest possible profit.
Story author:
Raspadskaya, Lame Horse, Winter Cherry are examples of business owners never being guilty.
So this time, the representatives of the owner are trying to blame the worker himself for violating safety rules. And was this safety initially observed when organizing work?
The author states that "capitalism kills."
Questions on dismantling, questions on the need for a new arena in St. Petersburg: