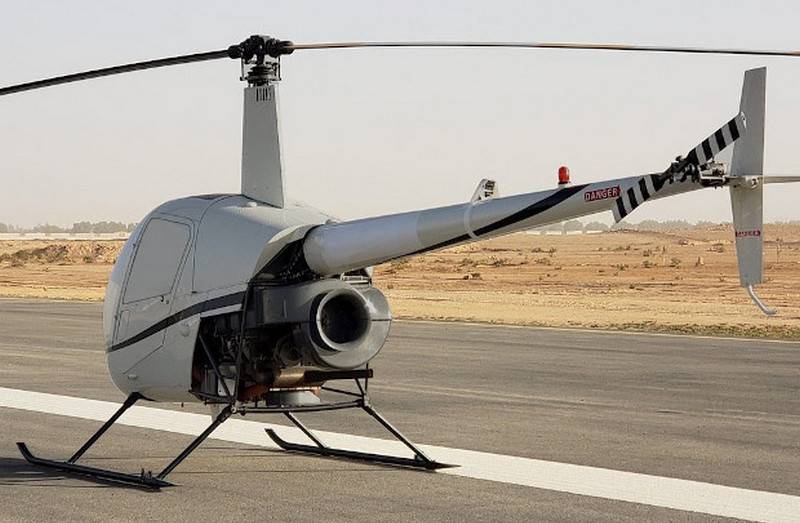 In the United States, a civilian helicopter was converted into a drone. UAVOS has developed a cargo unmanned vehicle based on the Robinson R-22 light two-seat helicopter. This was said in a statement.
According to the developers of the drone, the new device is designed both for the delivery of goods, and for use in search and rescue and humanitarian operations. It is capable of transporting goods weighing up to 180 kilograms. The device can be in the air for up to six hours and reach speeds of up to 160 kilometers per hour. The maximum flight range of the drone is 1020 kilometers. Other project details were not disclosed.
The new drone is capable of automatically taking off and landing, as well as following the route. For landing, the unmanned R-22 needs a flat area of ​​at least 15 meters in length and width.
Note that this development based on the Robinson helicopter is far from the first. Last December, the American company Skyryse announced the development of drones based on a Robinson R-44 helicopter. They installed a smart pilot system on the rotorcraft.
The advanced Skyryse Flight Stack system is made up of a dozen sensors and security systems that track the movement of the device, preventing accidents.
According to the company, the new system can be used for reconnaissance or delivery of goods to the combat zone, and if necessary, even as a target in exercises.