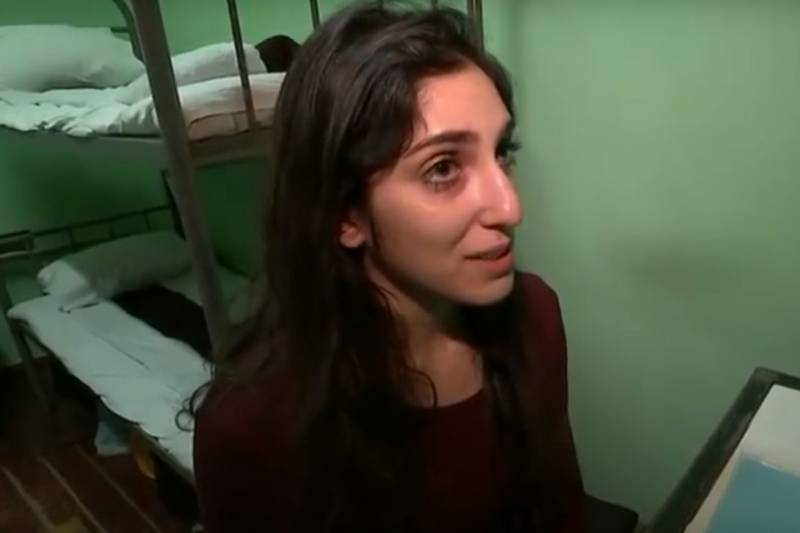 Israeli Israeli Naama Issahar, pardoned by the President of Russia, returned to her homeland. She was personally brought to Israel by Prime Minister Benjamin Netanyahu, who recently visited Moscow and met with Vladimir Putin. What did the girl trying to take drugs deserve such attention from senior officials?
The number of citizens of the Russian Federation, as well as countries of the near and far abroad, serving sentences in places of deprivation of liberty for the possession and transportation of drugs, amounts to tens of thousands of people. Not for nothing that article 228 of the Criminal Code of the Russian Federation is called "national" - almost half of all Russian prisoners are sitting on it.
In recent years, the Russian state has significantly tightened its liability for any drug-related crimes. So, for a relatively small amount of drugs found in a citizen, he can receive a very impressive term of imprisonment, comparable to the punishment for rape and even murder. Often sentenced to 10 years in prison.
Most of those convicted under article 228 are young people, boys and girls. Among them there are real criminals, but there are also those who sat, as they say, out of stupidity. Someone was flattered by the work of a "courier for 150 thousand a month" and made several so-called "bookmarks," after which he was caught by the police. Someone just had with them a little more than the prescribed amount of the drug. All of them stretch their term and hope only for the help of relatives and for the opportunity to go on parole through either their behavior or their connections in the FSIN system.
The girl was detained at Sheremetyevo Airport when she was traveling from Delhi to Tel Aviv. During the inspection, narcotic substances were found in her. Naama Issahar received 7,5 years in prison. Of course, this is hardly a proportional punishment. In the end, for the brutal killings in our country give little more. But now this is not about that.
But the Israeli woman Issahar, who carried 9 grams of hash, was awarded the highest honor. Firstly, Israeli Prime Minister Benjamin Netanyahu personally addressed her issue. He personally asked President Putin to have mercy on the girl. Secondly, during a visit to Israel, Putin organized a meeting with Naama Issahar's mother, Jaffa Issahar. This is an unprecedented situation - the president of a world power meets with an ordinary Israeli woman - the mother of a girl detained in Russia with drugs. Finally, Putin, just when Netanyahu was on a visit to Russia, signed a decree to pardon Naama Issahar.
A logical question arises, why is so ordinary importance attached to the ordinary case? For example, in Russia, Maria Dapirka from Rostov-on-Don has been serving her sentence for several years. She was detained with a batch of cocaine, and, apparently, Dapirka was framed by her Nigerian boyfriend.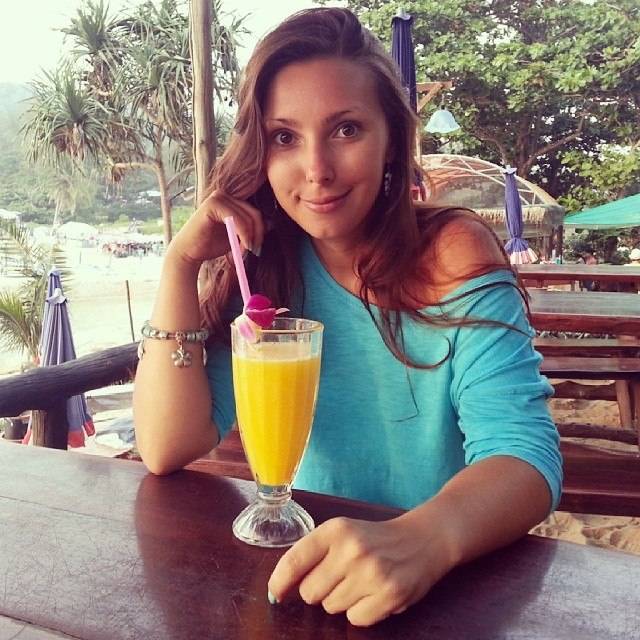 Maria Dapirka. Photo: Maria Dapirka's page on the social network
But Dapirka was sentenced to life imprisonment and neither Vladimir Putin nor Dmitry Medvedev at the government level were interested in her fate. And the leadership of Vietnam for some reason, too, was not worried about the possible deterioration of relations with Russia. Because no deterioration would follow. Unlike the United States or the same Israel, the culture to stand up for its citizen in any situation, even if he is not right, but fell into
history
»Abroad, in our country is not developed.
When in Russia they started talking about releasing Issahar in order not to spoil Russian-Israeli relations, the question arose, why did they actually have to go bad due to the detention of the girl with drugs? In fact, Moscow actually played up with Benjamin Netanyahu. Now Israel has the opportunity to once again declare to the whole world: their Jews do not abandon and help out of any situation. For Netanyahu, this is a personal victory and a big PR before the upcoming elections.
Vladimir Putin, it turns out, did a service to Benjamin Netanyahu, which, by and large, cost the president nothing - a stroke of the pen, and FSIN officers opened the doors to an Israeli citizen.
By the way, the notorious Colonel Vladimir Kvachkov several times filed a request for parole and each time these petitions were rejected. How do the applications of tens of thousands of young men and women like Naama Issahar, who foolishly find themselves in similar situations and who have been in Russian places of deprivation of liberty for years, rejected.