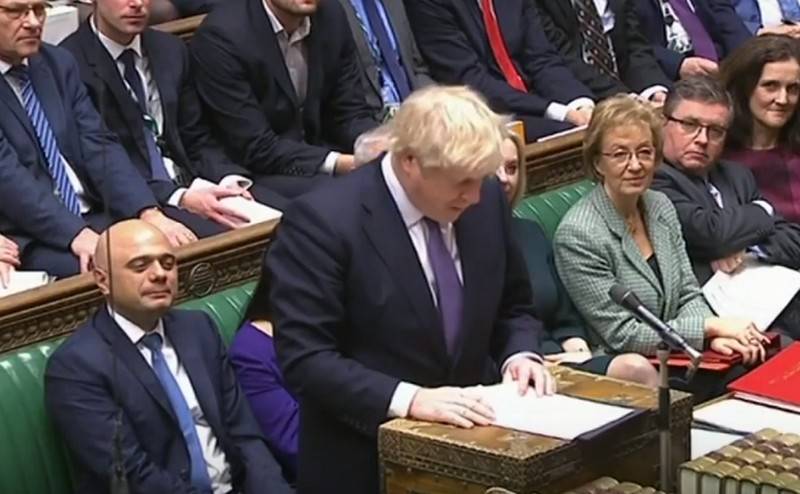 Great Britain officially left the European Union and ceased to be part of a united Europe. Membership of the United Kingdom in the EU ended at 23:00 local time (2:00 Moscow time on Saturday).
Great Britain entered the European Union for 47 years, but the British did not integrate into European society until the end: London did not introduce the common euro currency and did not enter the Schengen zone.
The moment has come when we can truly unite and improve our level. Defeating crime, transforming the National Health Service, improving education and using the best technology, having spent the most significant revival of our infrastructure since Victorian times
- said the Prime Minister Boris Johnson an hour before the official release.
In the capital of Britain and in other cities in the United Kingdom, Brexit supporters staged mass celebrations, but in Scotland, the majority of whose population voted against leaving the EU, they were not so happy to see this event.
The EU officially announced "regret" due to Britain leaving the EU. According to the head of EU diplomacy, Josep Borrel, in a united Europe "respect the choice of London."
Today, Great Britain leaves the European Union and becomes the third country. Although we regret the decision of the United Kingdom to leave our union, we fully respect this choice and are ready to move forward.
- he said.
The official exit of Great Britain from the EU does not mean that the country is leaving the European community at a single moment, the process of exit will take a long time, since many documents have to be agreed and signed. The transition period will last until the end of 2020, during which the UK and the EU will negotiate and therefore no significant changes are expected. In London, they have already stated that they hope in the future for closer cooperation with the United States.