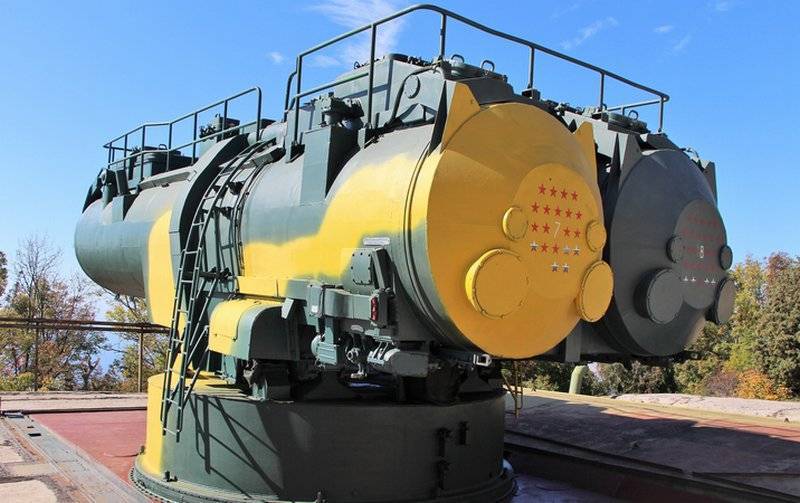 The modernization of the Utes cliff coastal missile complex (DBK) in Crimea is quite possible, Reutovskoye NPO Mashinostroeniya is ready to carry out work to improve the complex, TASS reports with reference to the Director General - General Designer of the enterprise Alexander Leonov.
We have carried out the restoration of Utes cliff, and now we are constantly engaged in maintaining the complex in working condition. As for the re-equipment, it all depends on the plans of the Ministry of Defense. When such a task is set for us, NPO Mashinostroeniya will fulfill it
- he said.
Leonov said earlier that after the restoration of the complex, the issue of re-equipping the Utes rocket launcher with other missiles was considered, but a final decision on this has not yet been made.
The Cliff coastal missile system (during the years of the USSR, Object-100, or "weaving") was created in 1957 in the area of ​​Cape Ayia. The complex, consisting of two divisions, handed over to the Ukrainian Navy after the collapse of the USSR, fell into decay: one division was mothballed, the second completely fell into the sky. Restoration work began in 2014 immediately after the reunification of the peninsula with Russia. Cliff's readiness to protect the Crimean coast was confirmed by successful missile launches during the exercises.
The Utes rocket complex created in Soviet times is equipped with P-35 cruise anti-ship missiles with a firing range of up to 300 km, and since 1982 a modification of this missile with an increased Progress range. However, these missiles are already outdated and the question arose about the need to re-equip the complex with modern weapons.
The flight range of the anti-ship missile Progress is up to 460 km. The Cliff complex is also used to launch target missiles.