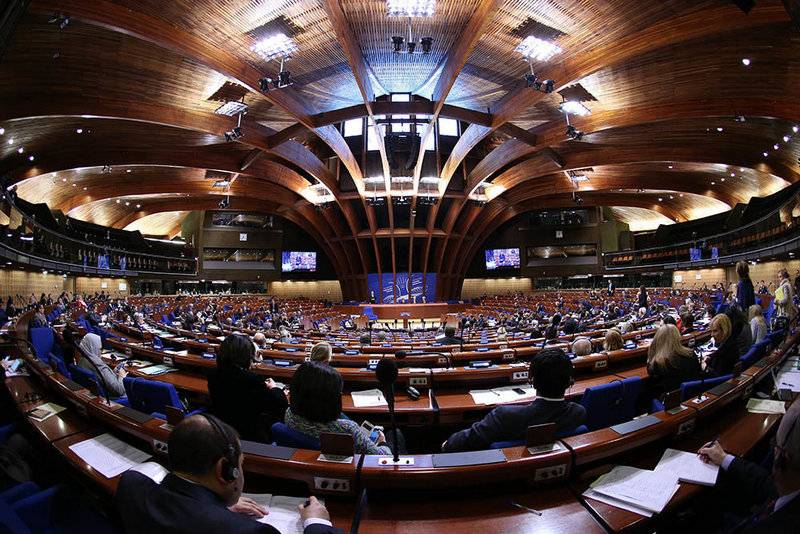 The Parliamentary Assembly of the Council of Europe (PACE) adopted a resolution in which it outlined claims against Russia, in particular regarding Ukraine. This is reported by Russian media.
The PACE resolution, adopted the previous day, mainly concerns the discussion of the situation in ten countries at once, including Ukraine and Russia. The Russian delegation voted against the adoption of this document. According to the head of the Russian delegation, Peter Tolstoy, the Russians did not accept a "boorish approach" in relation to Russia.
By the way, the resolution was adopted with a low quorum, 49 deputies voted for it, 17 opposed, three abstained. At the same time, the assembly includes 321 parliamentarians.
The document states that Russia should "step up efforts" to comply with its obligations as a member of PACE. In addition, Moscow was required to stop "military intervention" in the conflict in the Donbass and "support for illegal armed groups." The proposal of the Ukrainian delegation to recognize Russia as a party to the Minsk agreements did not go through, but the final version of the resolution explicitly states that "Russia is behind the militias." Once again, they demanded that Russia return Crimea.
The list of claims also includes: non-compliance with human rights, non-compliance with the Minsk agreements and unwillingness to hold accountable those involved in the crash of the Malaysian Boeing MH17 in eastern Ukraine in 2014.