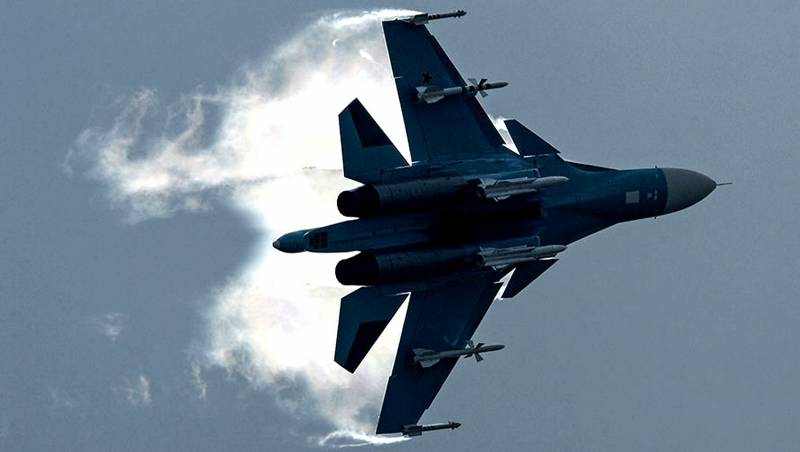 В нашем
previous review
, entirely focused on analyzing the capabilities of the on-board electronic equipment of the strategic radar, radio engineering and optoelectronic reconnaissance aircraft Tu-214R, we were able to come to the final conclusion that the multi-band radar / radio complex side view MRK-411 is almost the only one a kind of domestic aviation-based AFAR-radar, the elemental base and software of which provide the implementation of the widest range of modes s work. These include the high-precision SAR / ISAR (synthesized aperture / reverse synthesized aperture) modes, which allow identifying small-sized ground objects by the radar silhouette, direction finding mode of moving ground objects GMTI, as well as a very exotic low-frequency mode of subsurface radar, involving a frequency range from 120 up to 300 MHz and allowing to reveal the location of the enemy's bunker infrastructure with a detailed drawing of its architecture.
As a result of this, the realization of the aforementioned potential by the MRK-411 complexes, together with the overview capabilities of the multifunctional turret optoelectronic systems OECVR "Fraction" turns the small fleet of Tu-214R aircraft (RA-64511 and RA-64514) into the most advanced reconnaissance component of the Russian Aerospace Forces The XNUMXst century, providing comprehensive information on the tactical situation of both the missile forces and artillery units of the Russian Armed Forces, and the airborne fighter squadrons and individual naval assault
aviation
Russian Navy regiments.
The potential inaccessible to the Tu-214P
Meanwhile, absolutely self-defense rocket weapons (R-73RDM-2 or RVV-MD short-range air-launched missiles), as well as subsonic flight speed, enormous image intensifier of several tens of square meters and low maneuverability, Tu-214R aircraft can only operate a few hundred kilometers from the anti-air zones of restriction and prohibition of enemy access and maneuver A2 / AD, erected by Aegis shipborne BIUS with long-range SAM-6 (RIM-174 ERAM), long-range Patriot PAC-2 air defense systems, as well as tactical exterminate United-inflammatory squadrons NATO Air Force. Consequently, the comprehensive realization of the capabilities of the MRK-411 and Fraction airborne complexes can be achieved only after the Tu-214R approaches to reconnaissance targets at a distance of 150-200 km, which can be realized only after the enemy's air defense systems are completely suppressed through massive airborne missiles X -47M2 "Dagger", anti-radar missiles X-58USHK and KR "Caliber-NK / PL".
Moreover, due to the absence of underwing suspension units with the R-73 or RVV-SD self-defense air defense missile defense systems, the strategic radar and optical-electronic reconnaissance aircraft Tu-214P require regular escort of the Su-30SM / 1, Su-35S or Su-57 families by multi-functional fighters (in particular on the European conventional theater of war, abundant in modern tactical enemy aircraft). As you can see, the maximum flexibility and effectiveness of the use of these boards can be achieved only in favorable operational and strategic conditions.
The upgraded heavy multi-purpose Su-34 fighter-bombers boasting an interesting "reconnaissance package" of hardware and software updates as part of the Sych research and development work can boast an order of magnitude higher combat stability and efficiency under the above conditions. In particular, we are talking about software and hardware integration of on-board electronic equipment of shock "dryers" of three types, which have already passed field tests of container systems of intelligence of the Sych family:
- UKR-OE - container multispectral optoelectronic complex (TV / IR / low-level bands);
- UKR-RL / BKR-3 - an X-band surface-based radar reconnaissance container complex, represented by a two-sided low-element radar with Pika-M PFAR with a resolution of about 0,3 m in SAR / ISAR mode and with an instrumental range of more than 300 km; the beginning of the large-scale production of this product for the subsequent equipment of the Su-34 drill rigs was announced by competent sources at the headquarters of the Research Institute "Coulomb" JSC in mid-2016;
- UKR-RT - a multi-range container complex of passive radio-technical intelligence, which allows to detect and analyze the frequency parameters of enemy's radio-emitting sources (modern enemy airborne radar of types AN / APG-77/79/81 in tracking modes on the aisle and even LPI, active radar seeker radar of air missiles combat and missile defense systems, as well as surveillance radars and illumination radars assigned to enemy anti-aircraft missile divisions), and then issue direct target designation to air-to-air missiles RVV-SD, or even more long-range th "180 products" that can go into service as early as videoconferencing over the next two years.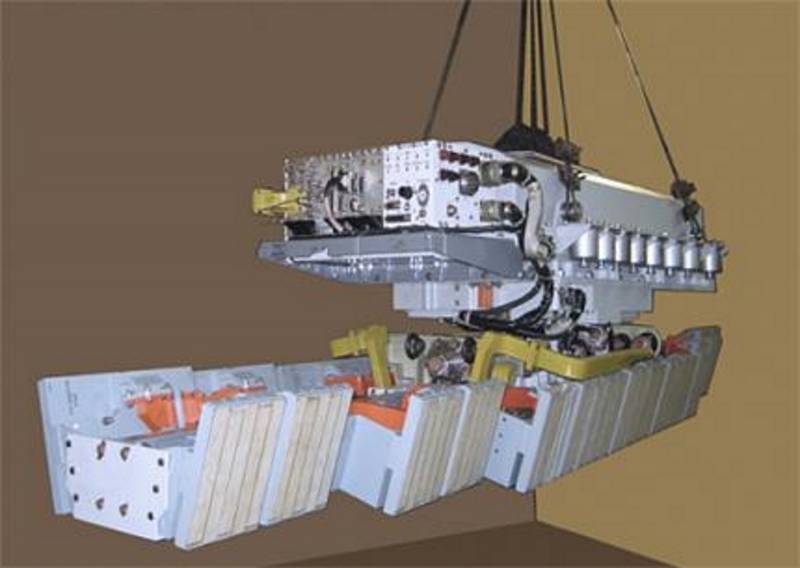 Antenna module container radar "Pika-M"
This quality, due to the possibility of placing the "Products 180" on the Su-34 suspension nodes, will provide the Fulbeks reconnaissance crews with the opportunity to seriously repulse enemy tactical aircraft (upgraded F-15C "Eagle", "Lightning" or "Typhoons") in a duel situations, and even without support from the multifunction fighter Su-35S.
It is logical to conclude that supersonic Su-34 front-line fighter-bombers equipped with container reconnaissance systems of the Sych line, which have not only impressive missile arsenals, but also higher speed and maneuverability, can more than compensate for the impossibility of using the more vulnerable Tu-214R on the most active sites of modern theaters of war.