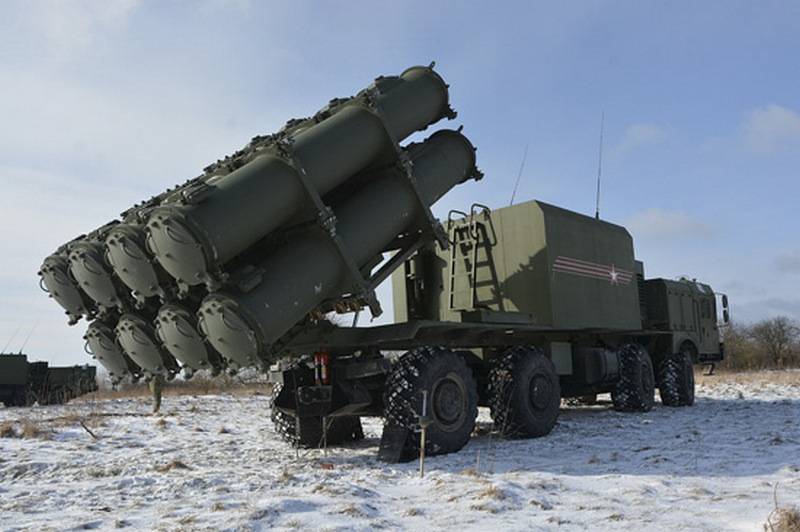 The Bal coastal missile system entered service with the Caspian coastal defense units
flotilla
, the transfer ceremony took place on the territory of one of the units deployed in Dagestan. This was reported by the press service of the southern military district.
DBK "Bal" is designed for coastal defense of the permanent deployment of ships, ensuring security in the waters of the Caspian Sea and land units of the Caspian flotilla
- the report says, while clarifying that this complex is the first to enter the arsenal of the Caspian flotilla.
Flotilla commander Rear Admiral Sergey Pinchuk spoke about plans to get the Bal coastal missile system in an interview with the Krasnaya Zvezda newspaper of the Russian Defense Ministry last December. According to him, the complex should have arrived before the end of 2019. At the same time, Rear Admiral announced that this would be the second Ball complex, received the first flotilla back in 2011, and he participated in the Kavkaz 2012 strategic command and staff exercise (SKSHU).
Note that the Bal coastal defense missile system was adopted in the 2008 year. It is included in the composition of coastal defense forces, designed to protect territorial waters, naval bases, coastal infrastructure and for anti-landing coastal defense.
One complex includes a command and control command post, as well as up to four vehicles with launchers equipped with an X-35 anti-ship missile with a range of 120 km, an X-35E missile and an X-35U missile - 260 km. Each machine has 8 missiles in special containers. In addition, the complex includes four transport and handling machines designed to form a repeated full salvo. DBK "Bal" is located on the MZKT-7930 high cross-country chassis, which allows you to occupy firing positions on the unprepared coast.