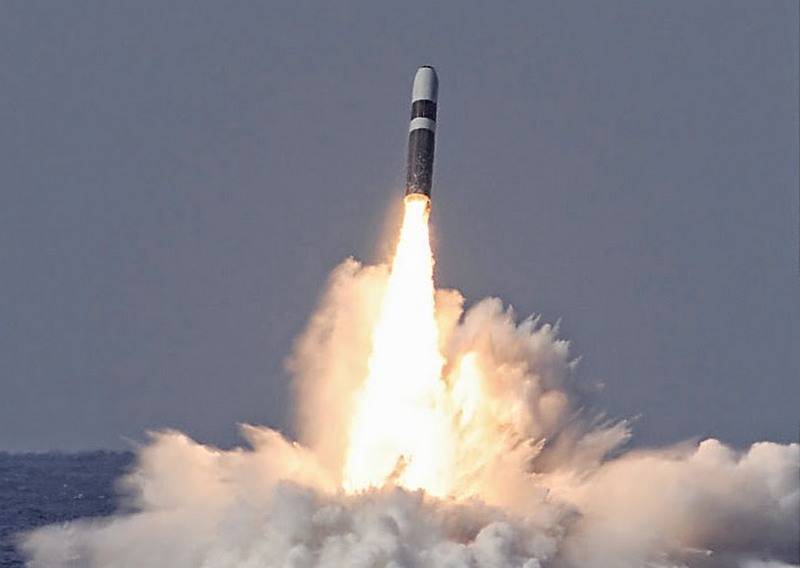 The United States launched the first submarine on board, carrying Trident ballistic missiles, equipped with nuclear warheads with reduced charge power. This is stated in a statement published on Wednesday by the Federation of American Scientists (FAA).
The U.S. Navy has now deployed a new type of [upgraded] W76-2 low-power warhead on a Trident ballistic missile submarine
- said the director of information projects related to the nuclear sphere at the FAA Hans Christensen.
According to Christensen, in the last weeks of December last year, the Ohio class Tennessee strategic submarine with one or two new warheads went on combat alert. In addition, in the Pacific Ocean, a second submarine also carries out patrolling, on board of which there are new-type warheads.
The United States announced the start of production of new nuclear warheads W76-2 with reduced charge power in early 2019. Unlike the W76-1 warhead, which has a capacity of 100 kilotons, the power of the W76-2 is "only" 5-6 kilotons.
The Trump administration claimed that a low-power warhead is needed to deter Russia. Moscow, in Washington's opinion, may find that the US will not want to use its current nuclear
weapon
in case of confrontation with the Russian Federation, as the current nuclear weapons have too much power.
The decision to adopt a nuclear warhead with a smaller explosion power than was used against Hiroshima caused a mixed reaction in Washington. According to some experts, the enemy still does not know that a missile with a low-powered nuclear warhead has been fired against him and will send its own, but more powerful, response.
Trident is a family of three-stage American solid-propellant ballistic missiles deployed on submarines. The missile can carry up to 14 warheads W76 (100 kt) or up to 8 W88 (475 kt), which are also being upgraded.