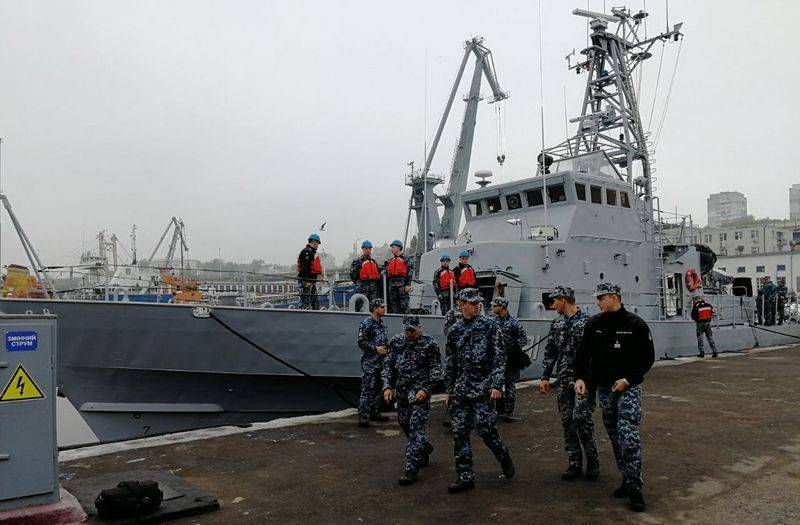 The Ukrainian naval forces will receive three more Island type boats from the US Coast Guard. According to the press service of the Navy, the negotiations of the Ukrainian command began in Odessa
fleet
with the american side.
According to the report, negotiations between the Navy and the US Coast Guard began on January 28 and will last 3 days. From the Ukrainian side, the delegation is represented by the head of the shipbuilding department of the Ukrainian Navy command Captain 1st rank Vasily Radchuk, the American delegation is led by the project manager of the foreign sales program office of the 922nd US Coast Guard Anthony Koreale.
The meeting is being held as part of the program for the supply of US coastal defense boats to Ukraine. The issue of supplying three more boats during the current and next years is currently under discussion. (...) We expect that by the end of 2020 the boats will be completely ready to receive crews, we will send them for training in early 2021. Previously, the first two boats will be part of the Naval Forces of Ukraine in May 2021, the next with a small interval
- said Radchuk.
One of the most important issues in the supply of new boats in Ukraine is considered to be the possibility of preparing boats for the transfer and training of crews at the expense of the American side. The second most important one is the possibility of additional training on the basis of the military unit of the US Coast Guard in Baltimore of Ukrainian instructors, who should subsequently provide a full cycle of training for future crews on the basis of already received Island boats directly in Ukraine.
"Slavyansk" and "Starobelsk" were transferred to us in the state in which they were at that time at the storage base, free of charge. And for the restoration of the technical condition, training of crews and all types of business trips, the Ukrainian side paid. Regarding these three boats, they are considering the issue of XNUMX% payment by the United States. That is, we will pay exclusively for flights from Ukraine to the United States and in the opposite direction
- the Ukrainian media quote the words of Radchuk.
Recall that the first two boats WPB 1321 Cushing and WPB 1323 Drummond of type Island, withdrawn from the US Coast Guard, were received by Ukraine in the form of military assistance in 2017 and entered the Ukrainian Navy in October 2019, receiving the Ukrainian name P 190 "Slavyansk "and R 191" Starobelsk ".